Why the United Nations has declared 2019-The Year of Indigenous Languages
---
Language plays an important role in expressing our feelings, queries, and desire to the world. It's an important tool which creates a bond between human beings. Language is not just a tool to communicate but it also reflects individual unique identity, cultural history, and traditions.
Role and Significance of Indigenous languages
These are native languages of people with different cultures and traditions which they used to communicate with each other.Their function is to serve as a community language, as long as there is a community that understands no other language. But indigenous languages have a far greater importance: they give many distinct examples of how human minds use and shape language. They demonstrate the countless ways in which the same or similar phenomena can be encoded in language. They provide an illustration of how perceptions can vary.
There are currently 6809 indigenous languages which exist in world today and 90% of indigenous languages have less than 100,000 speakers.
Some Interesting Facts about Languages
Around 7000 languages are spoken worldwide.
There are 90 countries with indigenous communities which consist of around 370 million indigenous people who speak in their native languages.
There are 5000 different indigenous cultures across the world.
Despite the immense value of indigenous language, around 2680 languages are in danger and continue disappearing at an alarming rate which has caused United Nations to raise awareness about these languages across the globe because their contribution is immense in our world's rich cultural diversity.
So that's the reason the United Nations has declared 2019 The Year of Indigenous Languages with an objective to promote these native languages in different areas across the world.
Why the world needs Indigenous Languages?
It adds Knowledge like every language has its own history, provides a better understanding of the world.
Plays an important role in Peace Building and Sustainable Development.
Its fundamental right of every person to speak in the local language.
It improves the literacy rate and increases social inclusiveness.
Lastly, it adds cultures values, diversity, and heritage to the world.
International year of indigenous languages action plan to focus on below key areas:
To Increase understanding, reconciliation and international cooperation.
Create favorable conditions for knowledge-sharing and spreading of good practices related to indigenous languages.
Integration of indigenous languages into standard setting
Empowerment through capacity building
Growth and development through the elaboration of new knowledge
2019 Year of Indigenous Languages Logo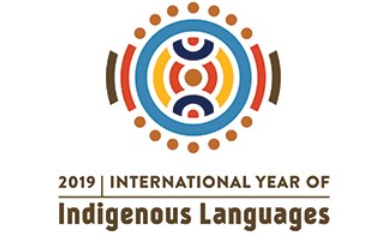 So, Let's celebrate 2019 as the year of the Indigenous Languages
Swikriti Dandotia