World Blood Donor Day 14th June 2023 Theme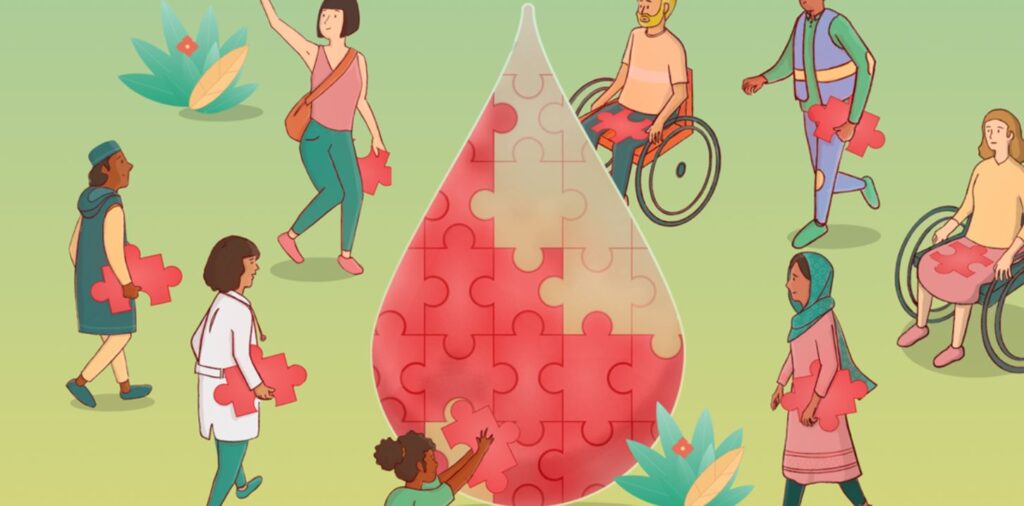 Every year 14th June is marked as World Blood donor Day, celebrated around the world to raise awareness about safe blood and blood products and also to thank blood donors for their life-saving blood donations. World Blood Donor Day was established in 2004 and it is one of the eight official global health campaigns of the World Health Organization.
Every year Blood and blood transfusion products help and save millions of lives. It can help patients living longer and with a higher quality of life with life-threatening conditions, and it supports complex medical and surgical procedures. Blood transfusion also plays an essential role in saving a life during maternal and perinatal care. For the survival access of safe blood is universal, for both treatment and emergencies safe blood plays an important role.
Theme of World Blood Donor Day 2023
This year the campaign theme of World Blood Donor Day 2023 is – "Give blood give plasma share life share often."
The campaign's slogan is "Give blood, give plasma, share life, share often." It emphasizes the important role that every person can contribute by donating the priceless gift of blood or plasma and focuses on people who require lifelong transfusion support. It also highlights how important it is to routinely donate blood or plasma to build a safe and sustainable supply of blood and blood products that can always be made available, anywhere in the globe, to ensure that all patients in need may receive timely care.
Objective of World Blood Donor Day 2023
Honor and thank those who donate blood, and inspire additional people to sign up as donors;
Encourage those in excellent health to donate blood frequently, as often as is safe and practical, in order to improve the quality of life for those who depend on transfusions and contribute to the establishment of a reliable blood supply around the world;
Emphasize the crucial roles that voluntary, non-remunerated regular blood and plasma donations play in ensuring that all populations have access to safe blood products. Also, mobilize support from governments and development partners at the national, regional, and international levels to invest in, strengthen, and sustain national blood programs.
Also, to enhance awareness of the need for increased government investment in building a sustainable and robust national blood system, and boost volunteer non-remunerated blood donor collecting.
For this year's campaign, countries around the world are encouraged to distribute stories of people whose lives have been saved through blood donation to various media outlets as a way of motivating regular blood donors to continue giving blood, as well as motivating people in good health who have never given blood to do so.
Blood is also vital for the treatment of wounded people in all kinds of emergencies (natural disasters, accidents, armed conflicts, etc.) and has a vital, life-saving role in maternal and neonatal care.
Donor appreciation ceremonies, social media campaigns, special media broadcasts, social media updates featuring individual 's blood donors with the slogan, conferences and workshops, musical and artistic occurrences to thank blood donors and celebrate solidarity, and colouring iconic monuments red are some of the other activities that could help promote the slogan of this year's World Blood Donor Day.
Why World Blood Donor Day is Important?
Most of the countries do not have an adequate supply of safe blood, and it is quite challenging to ensure that there is enough and clean blood. The purpose of the World Blood Donor Day is to raise awareness about the value of blood donation and also to thank the many people who are making strides in donating their blood to save others.
Note:- WHO will run a global virtual event this year because of the emerging COVID-19 pandemic. They will share more details in the weeks ahead.
Swikriti Dandotia