Fuga de gas en Vizag (India) desde la fábrica de polímeros LG
Durante las primeras horas del jueves por la mañana, al menos 8 personas murieron en la fuga de gas LG Polymers en las afueras de Visakhapatnam en Andhra Pradesh (India).La fuga de estireno gaseoso se informó a las 2.30 a.m. IST.
El incidente provocó pánico entre los residentes en el área de 3 km. Se observó a varias personas tendidas inconscientemente en las carreteras mientras se encontraban problemas respiratorios. La gente incluso se quejó de erupciones en sus cuerpos y cabello.
Los servicios de rescate vaciaron las aldeas y cerraron una distancia de tres kilómetros. La fuga de gas de la fábrica en RRV Puram, cerca de Gopalapatnam, a unos 15 kilómetros de Visakhapatnam, afectó a 2.000 personas en cinco aldeas alrededor de la fábrica. Las personas afectadas por el pánico huyeron del área y muchos cayeron inconscientes en las carreteras.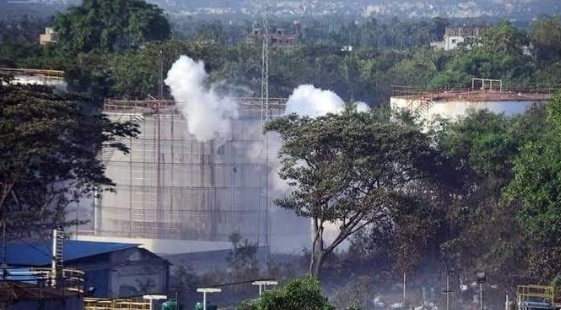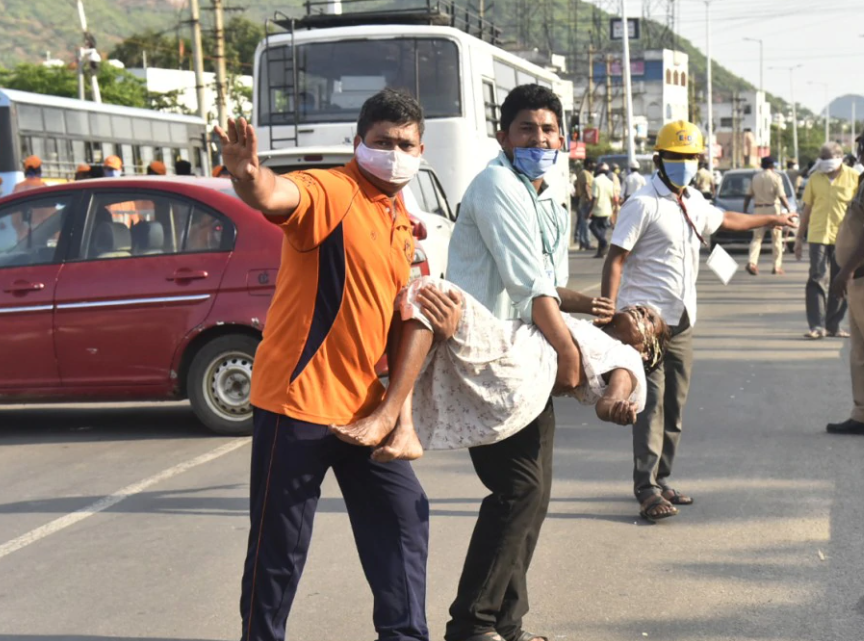 Este incidente de fuga de gas estireno ocurrió cuando LG Polymers Corporation solicitó la reapertura de la planta el jueves después de más de 40 días de bloqueo en medio del coronavirus. Según el estudio inicial, la fuga de estireno puede haber ocurrido en el tanque de almacenamiento de la planta. El estireno en forma líquida se almacenó en el tanque, que tomará una forma gaseosa a una temperatura de más de 20 grados centígrados,debido al estancamiento y los cambios de temperatura, podría haber resultado en una polimerización automática que podría haber causado la vaporización.
2020 is the worst year ever!

I'm praying for the people of Vishakhaptnam. Whole India ?? #StandWithVizag. #PrayForVizag #VizagGasLeakage #VizagGasLeak #VizagGasTragedy pic.twitter.com/YroRblMGSe

— Licypriya Kangujam (@LicypriyaK) May 7, 2020
Según el sitio web de la compañía, la fábrica de polímeros LG, operada por el fabricante de baterías de Corea del Sur LG Chemical Ltd, produce productos utilizados en la fabricación de aspas de ventiladores eléctricos, envases cosméticos, etc. Y la fábrica utiliza materia prima de estireno para producir el producto. El estireno es extremadamente inflamable y emite un gas tóxico cuando se quema.
La tragedia del gas de Vizag nos recuerda el desastre de Bhopal, también conocido como la tragedia del gas de Bhopal, fue un incidente de fuga de gas en la planta de pesticidas Union Carbide India Limited (UCIL) en Bhopal, Madhya Pradesh, India, la noche del 2 de diciembre. 3, 1984. Se considera la peor catástrofe industrial del mundo. El gas metilisocianato (MIC) estuvo expuesto a más de 500,000 personas.
Pero hasta ahora las cosas no están peor en comparación con el desastre del gas Bhopal. El equipo de rescate, la policía local, etc. están trabajando duro para garantizar la seguridad de las personas.