Why Women's are more inclined towards online shopping
When it comes to buying the best cloth, women are extremely conscious of selecting the best among the different clothes. Women shopping techniques are different from men. Men go to the shop to buy what they need, but a woman goes to a shop to find out what they want. There are different  women online shopping websites available which provides a platform to view all kind of dresses and buy the best one with just a click. Not only it saves time but also money. 
A woman needs more time in researching and comparison while doing shopping; they want to explore the things as much before taking a decision. As of most women are either working or busy in some household activities, it becomes difficult for them to go out and spent much time in selecting dresses. They don't compromise by looking just one shopping site instead compare with multiple sites, check the price and then finally concludes. Also, online shopping provides an option to replace the clothes within a period if you are not satisfied.
Mostly, Women prefer style over the brand, With fierce competition among women online shopping websites, women get a large number of options in fashionable clothing and western wear such as tops, jeans, skirts, and trousers or ethnic wear. At less price compared to the market, can use coupon codes, easily getting percentage discounts and it avoids bargaining of price as well usually women are brilliant at bargaining prices but now a day's women don't want to get into it, all they want is the best product within their range.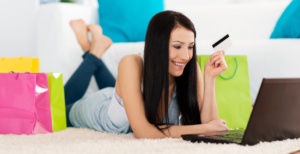 It is said that "The quickest way to know a woman is to go shopping with her" but with the invention of online shopping men needs to find out the other ways too.
Another advantage is online shopping stores are open round the clock 24/7, which is very rare to find in case of retail stores. It gives freedom for women to do shopping at their comfort level, no waiting in line, On the web, you're the only one in the store. They can read reviews of products from its previous buyers and customers, and they can give you feedback, which is never possible in an offline shopping because a sale guy will never tell anything wrong about the product.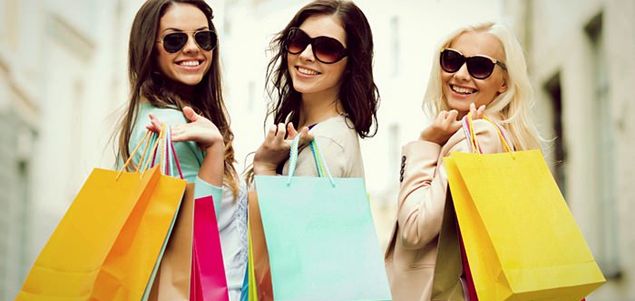 On women, online shopping websites, all types of the brand are easily available but outside only place where you can find all brands are in the big shopping mall.
But having said about the numerous advantages of online shopping, every woman does not always opt for it. For some women, shopping is a relaxing therapy that helps them in living a better life.
One thing that we all like about online shopping is when the package arrives it feels like a present that we have gifted to ourselves.