SIACHEN AND THE INDIAN ARMY
"If someone says he is not afraid of dying, he is either lying or he is from Indian Army"
Most of us have seen the glimpse of Siachen in any multiplex/cinema hall when the video of National Anthem plays before the movie starts. This short video is enough to raise the heat of patriotism within us in fully air-conditioned multiplex/ cinema halls.
SIACHEN Glacier is the highest and the coldest battleground in the world.
Why it is highest because the average altitude of a glacier is 20,000ft. And why it is so coldest – normally temperature dips to -60degree in the winter.
Words written on the welcome gate of the Siachen describes much:
Land so barren and mountains so high,
That only the best of friends,
Or worst of Enemies come & visit us.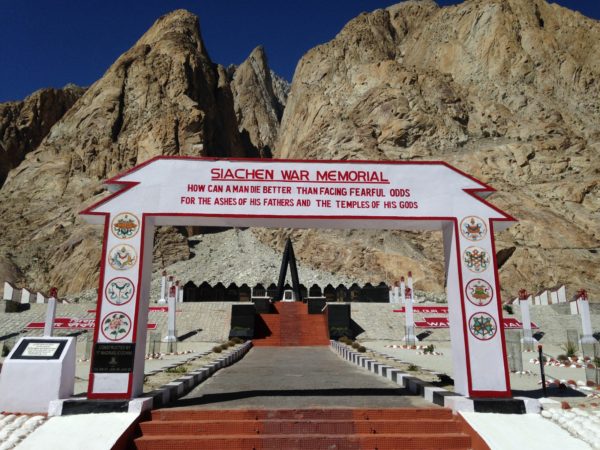 In this type of condition our human body cannot function normally, but when we use word SOLDIERS there are some terms and conditions which do not apply to their bodies. It is not like that their body are specially manufactured for these type of condition, but only due to their extraordinary determination to save the pride of India they work fearlessly in these harsh conditions.
Due to the extreme conditions of climate and terrain in Siachen so far our 846 soldiers have sacrificed their life in last 30 years.
They are not only physically strong to handle but they are also mentally tough like every soldier at Siachen get a chance to call home once in a week for just 2 min via satellite phone.



Read Blog :Dont think kargil is a war place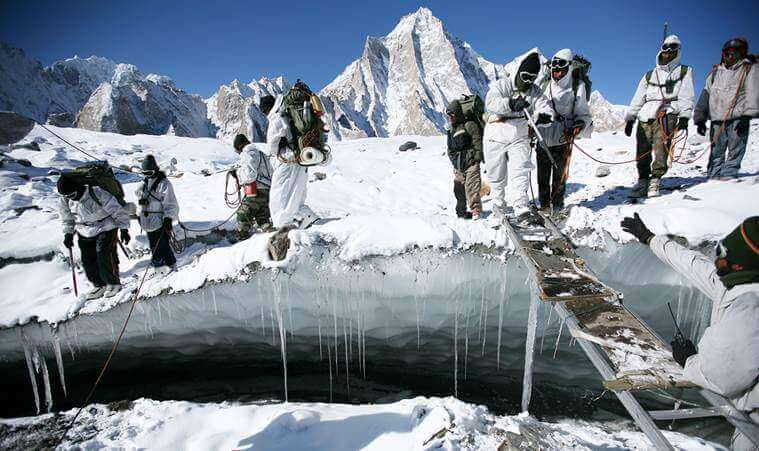 Siachen glacier covers the total length of 71km and it is situated in the north of Kashmir. India took control of Siachen glacier on April 13, 1984, when 4 Kumaon Regiment launched operation Meghdoot.
Despite so many difficulties, Indian army controls two of the three important passes which include the highest motorable pass in the world called KHARDUNGLA PASS.
We have heard so many brave stories about Indian Army but there is one interesting fact which describes Indian Army holds sheer respect for another Soldier even if he is from the enemy side.
Indian Army recognizes the bravery of Pakistani Soldier Capt. Karnal Sher Khan during Kargil war conflict.
Our Indian Soldiers are out there at most extreme conditions in all parts of India to keep us Safe. Today we can proudly say that we are in the safe hands of Indian Army and we should pray for our Soldiers who have given their souls to this Country and left their families behind.
When we say JAI HIND as a respect to our Nation we should really mean it because god has created the World but the Country is built by its people.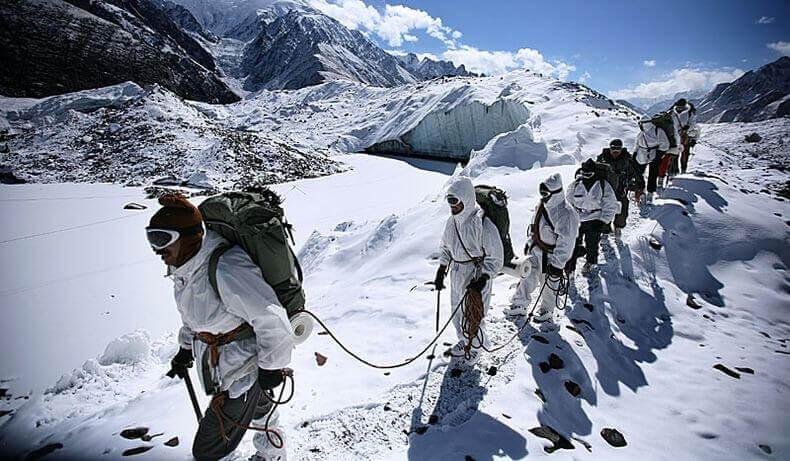 Swikriti