A heartwarming Café which runs by five Acid Attack Fighter!
Though beautiful faces are burned, But confidence is still alive!
As we all know that "AGRA" is famous for Taj Mahal, but have you ever visited a café which is near to Taj Mahal- SHEROE'S HANGOUT CAFÉ. The first kind of initiative runs by STOP ACID ATTACKS Campaign and Channv Foundation.
Sheroe's Hangout Café was designed to give them confidence and let them show their faces in public after being disfigured. The campaign was started in 2014 at Agra
The aim of opening this café was to create awareness among the people and also if any of them haven't met someone with acid scars before, then they will have some time to see and have a talk with them before leaving the café.
A Smiling Pictures of acid attack survivor hanging on the wall of this café!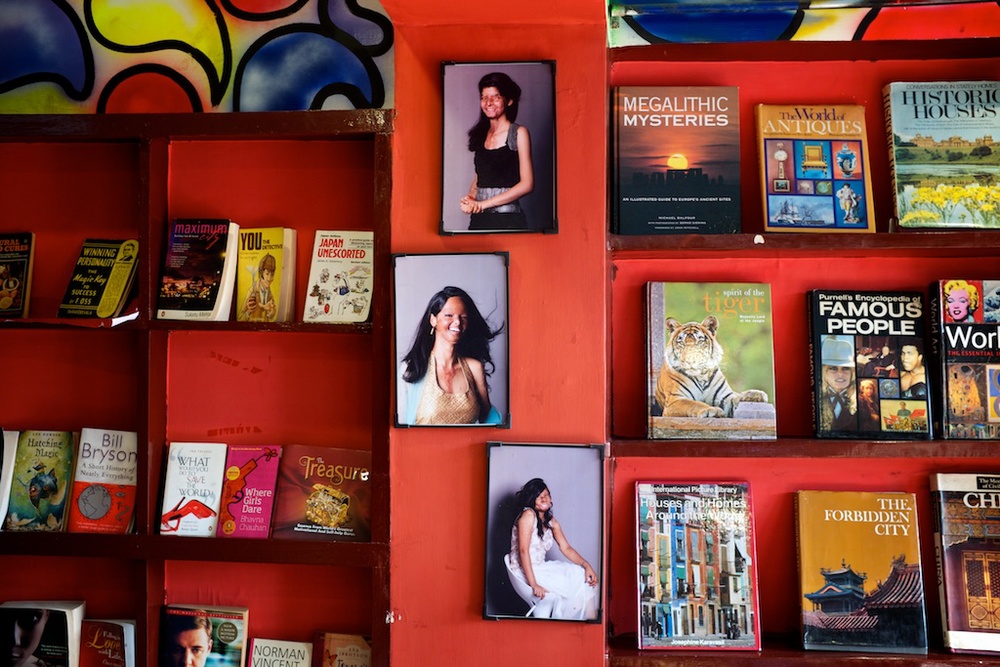 The design of this café is very beautiful and attractive as the pictures of women's face on wall embellish the whole look of café. The popularity of this café attracts more than 5,000 customers in first six months.
Around 309 cases of acid attacks were reported in 2014.
The Sheroe's Hangout café doesn't charge to any one, it works on the operation pay-as-you-wish Format.
Watch this Inspirational video how these women started their new journey after the attack!




Video Courtesy: Youtube.com 
The five women who run this café shares the same nightmare, but they always say that they want to inspire the other women who are in the same situation.






Every one of us should take inspiration from these acid victims, how they have shape up their life inspite of going through mental and physical pain.
      PROUDLY OWNED BY ACID VICTIMS!!