Bangladesh Independence Day 26th March 2022
Bangladesh Independence Day is an annual public holiday celebrated on 26th March. This day marks the 1971 declaration of Bangladesh's independence from Pakistan by Sheik Mujibur Rahman, the nation's leader. On 26 March 1971, Sheik Mujibur Rahman signed a declaration to make East Pakistan a sovereign and independent country, renamed Bangladesh
It was the nine-month-long Bangladesh Liberation war that claims the lives of millions of people Approx. 300,000 to 3 million and around millions of people were displaced. This day also commemorates the deaths of thousands of civilians during the war. The country celebrates Independence Day with parades and national Flags.
History of Bangladesh Independence Day
During the 1947 war, the British partitioned India by creating the "Dominion of Pakistan" and it was the two separate regions that are northwest and northeast of India. In 1949, when the new dominion governed from West Pakistan it led to the frictions between the two regions and that was the first sign of the movement for East Pakistan.
During the general elections in 1970, the Bangla-based Awami League, which is led by Sheikh Mujibur Rahman won by an overall majority. The West Pakistani regime was unwilling to hand over the power but on 25th March 1970, the Pakistani troops put an end to the growing dispute.
First Flag of Bangladesh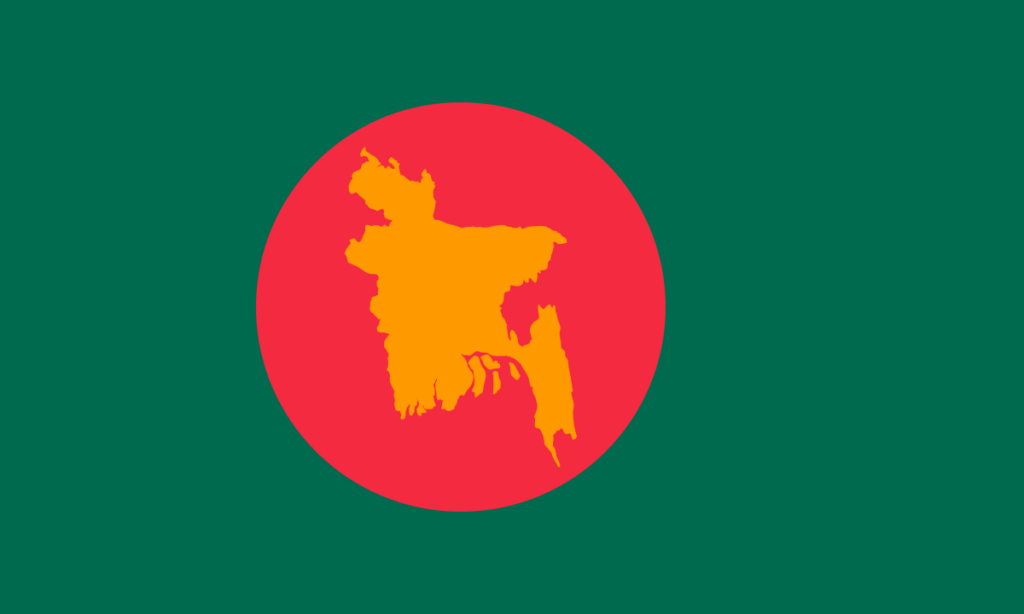 On 26th of March 1971, Sheikh Mujibur Rahman declared Bangladesh an Independent country and marked the start of the independence war. The war continued till nine months and In November 1971, India participated in the war and supported East Pakistan. On 16th December 1971, after the nine months war, the Pakistani forces surrendered to the allied forces. This led to the victory of East Pakistan. 16th December is also marked by Victory Day Holiday in Bangladesh. This victory confirmed the birth of a new country on the World Map. After gaining independence East Pakistan was renamed as Bangladesh. However, Bangladesh celebrates March 26 as Independence Day as on this day Bangladesh was declared an independent country.
Awards on Independence Day
The Independence Day award is the highest state award given by the Government of Bangladesh. This annual award was started in 1977 and given for the language movement, the substantial contribution in Independence Day war, education, literature, journalism, public service, science and technology, sports, social science, music, rural development and many others. These wards are given on the eve of Independence Day.
Celebrations of Bangladesh Independence Day
Bangladesh Independence Day is celebrated with many memorial ceremonies to remember who has lost their lives in the War of Independence. Basically, Independence Day is marked parades, speeches, ceremonies and other private and public events. In the early a thirty-one-gun salute ceremony take place. The main celebrations are help at the capital of Bangladesh Dhaka where the streets are decorated with national flags. People pay respect at the National Martyr's Memorial at Savar near Dhaka.
Swikriti Dandotia