Statue of Unity- World's Tallest Statue
The Statue of Unity is dedicated to India's Iron man Sadar Vallabhai Patel which is also known as world's tallest statue. The height of the statue is 182-metre long and 600 feet approx. It has now completed its final touch and is all set for the inauguration. The Statue Of Unity was inaugurated by our Honorable Prime Minister Narendra Modi  on the anniversary of Sardar Vallab Bhai Patel  31st October.
The Sardar Patel Statue was built near the Narmada Dam Gujarat and located at a river island known as Sandhu Bet. This statue is not only the world's largest statue but it made a record to bult in shortest time i.e it took only 33 months to build statue of Sardar Vallabhai Patel.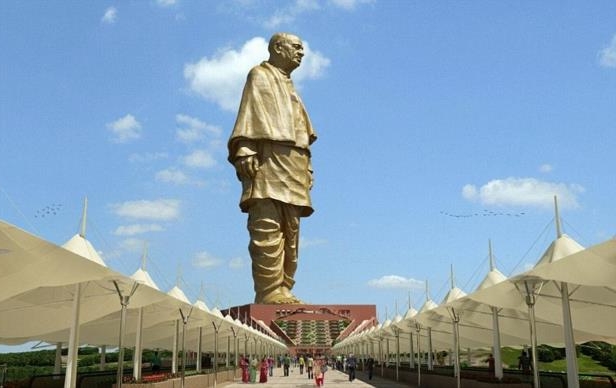 About the making of Statue:
The monument with its surrounding occupies the area of 20,000 square meters which is surrounded by a 12 square km artificial lake. The Statue of Unity is built by Larsen &Turbo Ltd which cost around 2,989 crore, it is made up of 6,500 tonnes of structural steel, 18,500 tonnes of reinforced steel, 1,700 tonnes of bronze, 1,850 tonnes of bronze cladding.
Some Interesting Facts about the Sardar VallabBhai Patel Statue:-
If we look about the dimensions, the Statue is 100 times longer than a man's average Height. It's three times the length of "Christ the Redeemer" twice the Statue of Liberty and 77 feet taller than China's Spring Temple Buddha Statue. At present it is one of the tallest statues in the World.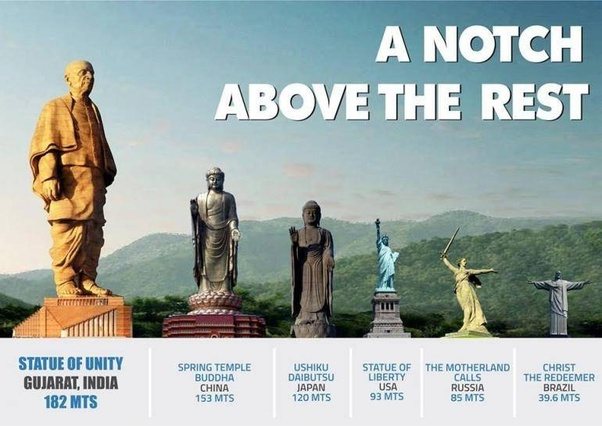 The Gujarat tourism has built an entire ecosystem infrastructure on the remote hilly terrain with a 3 star hotel, audio visual gallery light and sound show, and museum centering the statue.
There is 320 meter long beautiful designer bridge which connects Sadhu Island to the main land, there is second option to reach there is boat ride.
At the Statue Core, there are two high speed passenger elevators which will take you to the statue's chest where the viewing gallery is located. It can accommodate 200 tourists at a time.
The statue can survive earthquake measuring up to 6.5 on Richer Scale.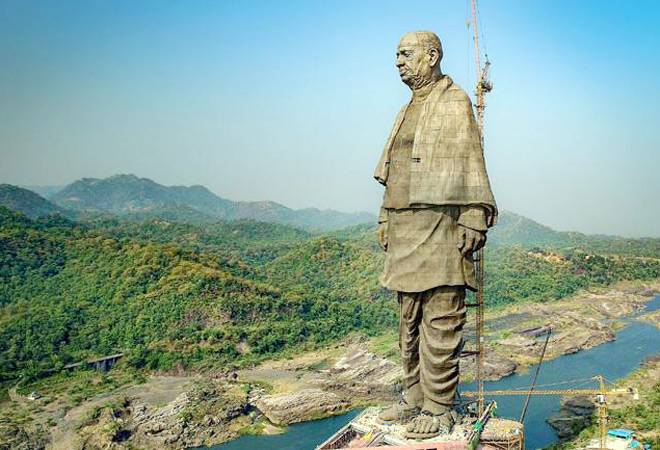 Now let's discuss some interesting facts about Sardar Vallab Bhai Patel "the Iron Man":-
Elected as a President of Indian National Congress in 1931.
The man who won over British leaders in Satyagrah of Kheda and Bardoli.
He renowned as the architect of Independent India as he built one great Republic of India by uniting all diverse.
Elected as Ahmedabad's Municipal Corporation in 1924 and 1928.
Sardar Vallab Bhai Patel posthumously awarded Bharat Ratna award in 1991.
Statue of Unity Structural Award
In 2019, Gujarat's Statue of Unity is Shortlisted for the UK-based Structural Engineers  Award (IStructE). The award will be given among 49 Structures and will be announced at a function in London on 15 November.
Martin Powell the chief executive of institution said that – "One of the main aim to give this award is to increase awareness about the importance of  structural engineers work.
About Ticket and its Price:
For visiting the Statue you can book online tickets available on statue of Unity website link is www.soutickets.in . After the inauguration, the statue is open for public Visitors from 3rd November 2018. Apart from this visitors can buy the tickets from the Statue location or Shreshta Bharat Bhawan complex situated near the Statue.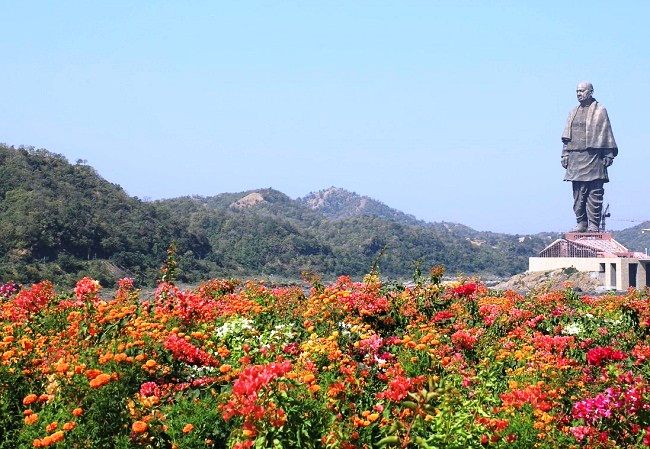 Ticket price:
For adult the entry fees cost Rs 120, for Children age from 3-15 cost Rs 60. The statue ticket includes: "Valley of flowers, memorial, museum, audio-visual gallery and Sardar Sarovar Dam". For the Observation Deck View, you have to take another ticket which cost Rs 350.
How to Reach:
The Statue is located around 90 kilometers from Vadodara in Gujarat.

Swikriti Dandotia