Zero Discrimination Day 1st March 2023 Theme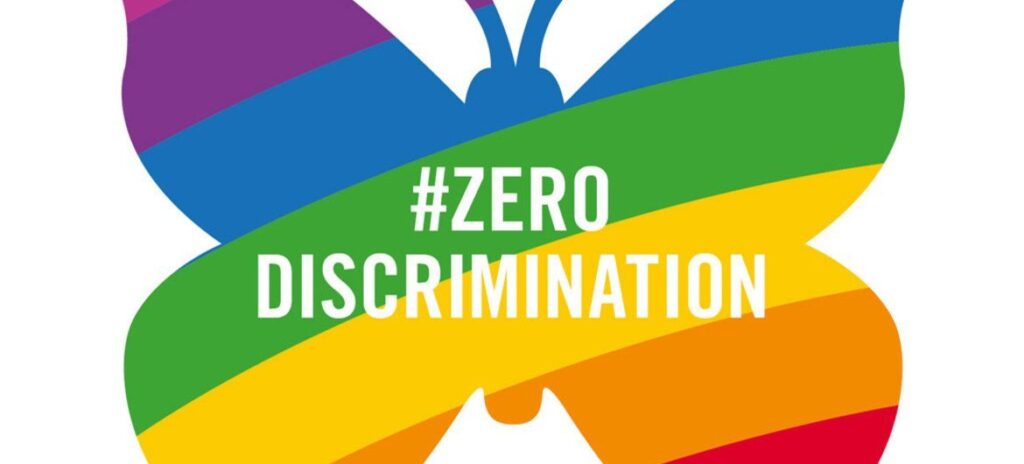 "Racism, prejudice and discrimination are unexplainable collective stupidity"
Each country benefits from racial and ethnic diversity, which has a beneficial impact on the country's society, but when it experiences discrimination, it becomes a major obstacle to nation creation and growth. Anyone who is treated on the basis of race, colour, sex, ethnicity, age and disability with less courtesy and respect is deemed to be discriminated.
Discrimination still exists in our society, despite several laws to protect rights of people. There is a need to raise more awareness and highlight these issues at global level. To fulfill this need, Zero Discrimination Day is observed every year on 1st March. Zero Discrimination Day is a campaign launched by UNAIDS to bring the world closer to Zero Discrimination and to ensure that people can live with dignity.
Theme of Zero Discrimination Day 2023
This year the theme of Zero Discrimination Day 2023 is – Save lives: Decriminalise
Under the theme "Save lives: Decriminalise" for this year's Zero Discrimination Day, UNAIDS is emphasizing how the decriminalization of important communities and people living with HIV saves lives and advances the fight against the AIDS pandemic.
Criminal laws that target important groups and persons with HIV violate people's human rights, worsen the stigma they already experience, and endanger people by putting obstacles in the way of the help and resources they need to safeguard their health.
The world established lofty goals for legal reform in 2021 to get rid of the rules that hinder the HIV response and leave important communities behind. Nations pledged that by 2025, less than 10% of countries would have punitive legal and regulatory frameworks that have an impact on the HIV response. This was done in recognition of the importance of decriminalization in the response.
However, despite some positive advances, the world is still far from realizing the goal. According to UNAIDS, there are currently 134 countries that explicitly criminalize or otherwise prosecute HIV exposure, non-disclosure, or transmission; 20 countries that do the same for transgender people; 153 countries that do the same for at least one aspect of sex work; and 67 countries that do the same for consensual same-sex sexual activity. Furthermore, 53 nations report requiring mandatory HIV testing, for instance for marriage certificates or the practice of certain professions, while 48 countries continue to impose entrance restrictions on people with HIV. 106 nations have reported requiring parental approval before allowing adolescents access to HIV testing.
Today, multiple forms of discrimination on the basis of gender is increasing the risk of economic weakness, exclusion and violence against women or girls. Gender equality is crucial to the achievement of human rights for all.
Gender based abuse (GBV) is the most common violation of human rights in all parts of the world. The well-documented cases of using rape as a war weapon in the Congo, acid attacks on the faces of girls going to school in Afghanistan, the Taliban's shooting of Pakistani education and women's rights activist Malala Yousafzai in 2012 and the recent horrific sexual assaults and hanging of girls and young women in India are the most visible evidence of the systematic violence against women.
Zero Discrimination Day Quotes
I believe in a world in which all will grow and bloom.
Engaging to free our society from stigma and injustice is not a choice, it is an obligation.
There must be no place for hatred of any kind in the 21st century.
I raise up my voice not so that i can shout ,but so that those without a voice can be heard.
As human beings, our greatest ability is not to change the world but to improve ourselves.
Talking ,touching and loving a Discriminated person will only bring affection not discrimination.
A person is a person no matter how small.