10 Best Kids Activities in Dubai
Dubai is a global destination that caters to people of different age groups. It has emerged as the number one city to offer a plethora of activities for an ideal family holiday. If you are traveling with children, then there is no dearth of activities to keep them entertained. From theme parks to snow activities, from desert sports to underwater adventures, there is a wide range of kids' activities in Dubai to keep your little ones on their toes. So, let's take a look at the best activities for kids in Dubai.
IMG Worlds of Adventure
Come face to face with all your beloved characters from Marvel Comics and Cartoon Network. Your day is filled with your favorite superheroes such as Spiderman, Thor, Superman, The Hulk, and Iron Man, and you can take part in rides based on them in the Marvel Zone. Get ready to encounter Ben 10 and Powerpuff Girls in the Cartoon Network Zone. Be ready to travel to the prehistoric era where you can experience rides based on frightening dinosaurs including The Forbidden Territory, Dino Carousel, and The Velociraptor. Your day is going to be filled with thrill and excitement at one of the best theme parks in Dubai.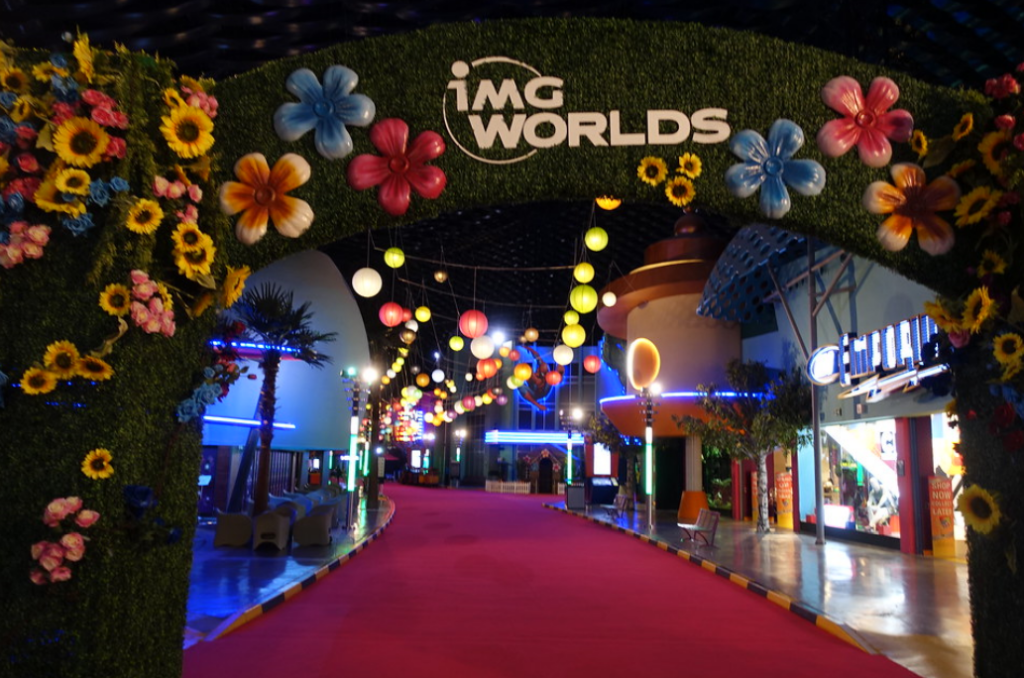 Desert Safari
Sign up for a desert safari to explore the vast stretches of golden sands. Get ready for dune bashing in a 4×4 vehicle as you ascend and descend the dunes. This one is one bumpy ride filled with so much thrill and fun. There are many exciting activities such as quad biking, camel riding, falconry, henna painting, watching sunsets, and sandboarding. Retire to the Bedouin camps where you can watch cultural performances such as Tanura Dance Show, Belly Dancing, and Fire Show. End your day with a lip-smacking BBQ dinner consisting of both local and international cuisine.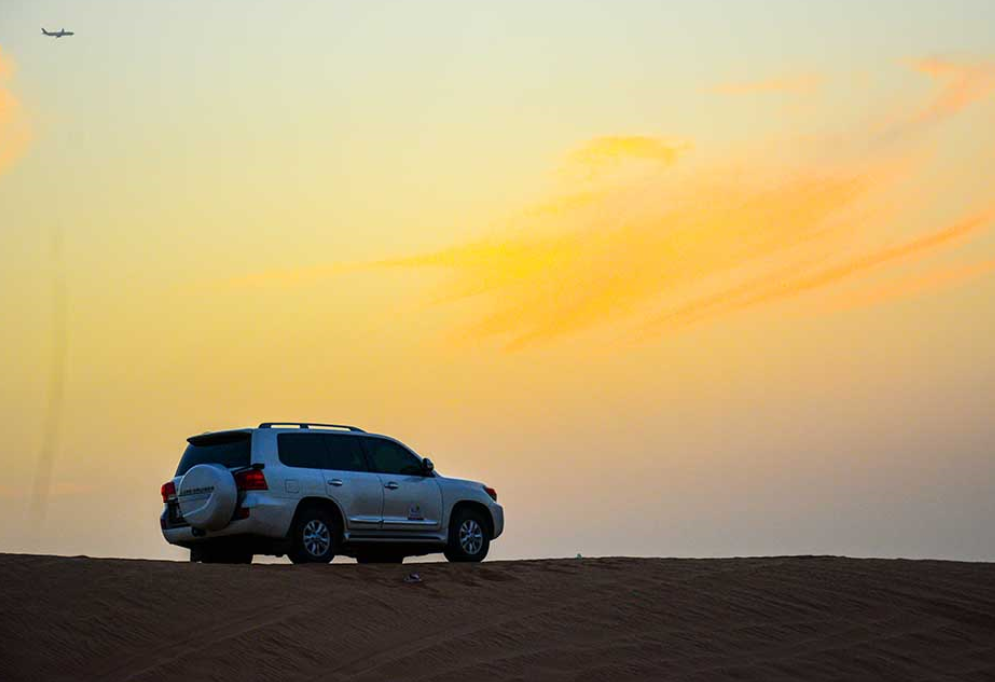 Aquaventure Waterpark
Head to the Aquaventure Waterpark for a respite from the sweltering Dubai heat. This park offers a variety of exciting rides such as the Shark Attack which is a waterslide passing through a shark lagoon and the Leap of Faith which is a 9-story drop into the lagoon. Apart from the exhilarating rides, this park consists of a lush green tropical landscape, a children's playground, and a private beach. Another major draw here is the Lost Chambers Aquarium, where you can wander through narrow tunnels in search of the lost civilization and also witness some of the fascinating underwater creatures.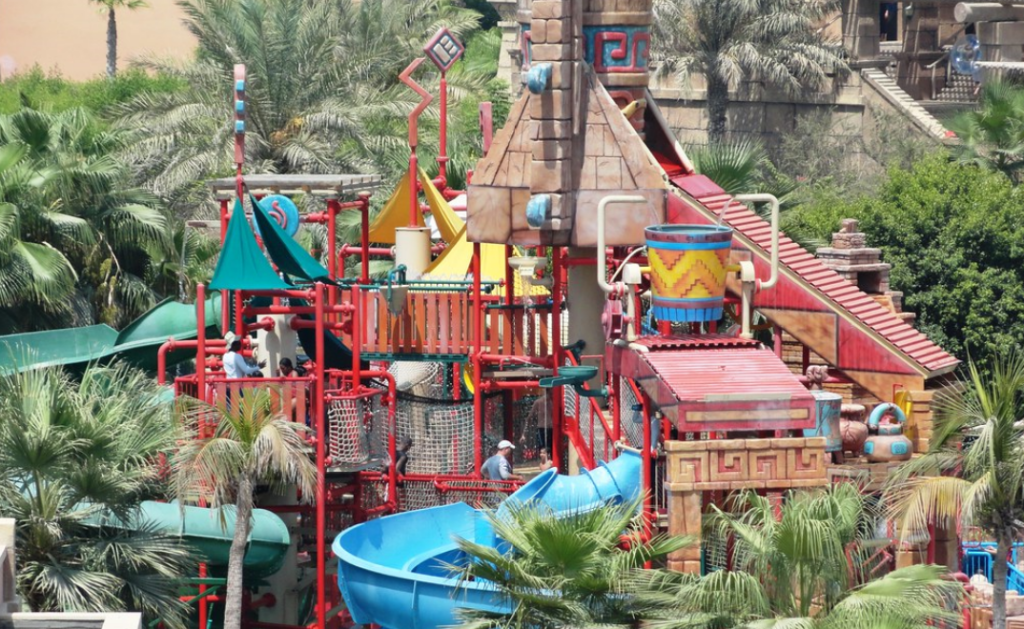 Kidzania
KidZania Dubai presents a different experience for kids integrating elements of learning and fun. It replicates a mini city where the lanes and streets are full of offices, fire stations, banks, and restaurants. Kids get a chance to role-play many types of adult professions such as chefs, doctors, teachers, journalists, astronauts, bankers, and firefighters. It gives children a sneak peek into what their dream careers would be like. Children can select from more than 80 activities and they are even paid in KidZania currency that can be used at the stores inside. Another attraction here is the KidZania Space Center where children can gain some information about the universe using simulated attractions.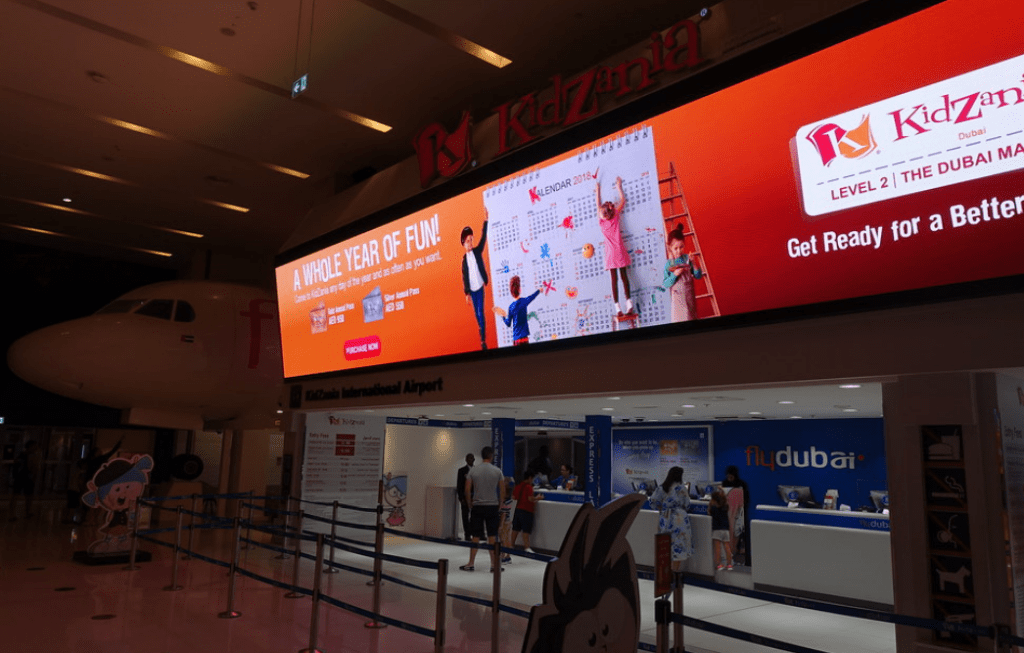 Dubai Aquarium and Underwater Zoo
One of the best attractions in Dubai, the Dubai aquarium and underwater zoo gives your kids a glimpse into the fascinating marine life. Walk through the glass tunnels to admire several exotic aquatic animals such as sharks, manta rays, giant crocodiles, stingrays, seahorses, piranhas, and jellyfishes. It is also well-known for the 'World's Largest Acrylic Panel' and also holds a Guinness Book of World Records for the same. Your kids can also feed the sharks, crocodiles, and rays if interested. There is also an internship program offered to children where they can learn about the life of marine animals.
Ski Dubai
Ski Dubai is the largest indoor ski resort having a subzero temperature throughout the year. You can enjoy activities such as skiing, tobogganing, and snowboarding. It has an 85-meter-high mountain containing 5 different slopes, with varying degrees of steepness, a chair lift, an ice cave, and many other fun-filled activities. A major highlight of this place is the 'March of the Penguins' show where a bunch of delightful penguins will bring a smile to your face with their antics. Once you are tired of all the activities, head to Avalanche cafe for a cup of delicious hot chocolate.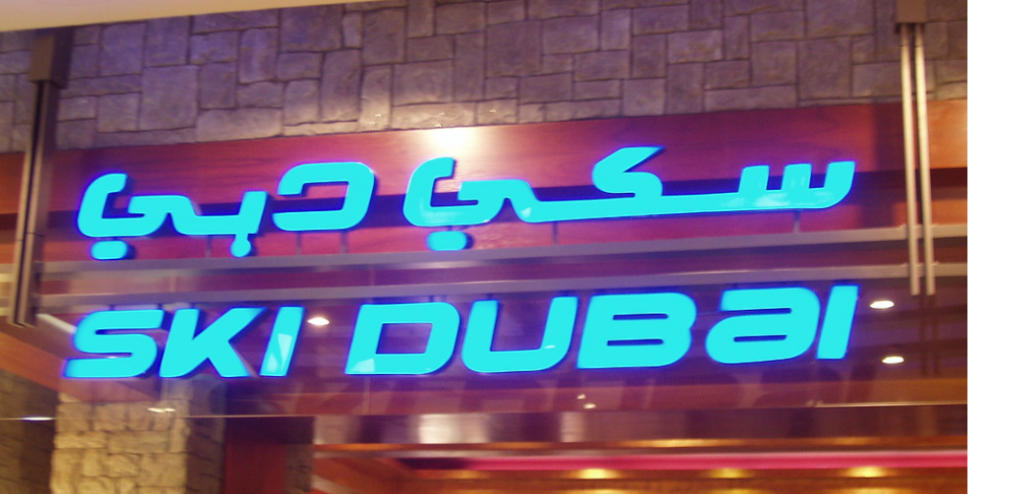 Kite Beach
Dubai is home to many spotless beaches and the most famous one is Kite Beach. It is very popular for an array of watersports and adventure activities that it offers its visitors. Your children can play in the sands, swim on the beach, build sandcastles, or collect shells. There is a Skate Park, a play area, and a trampoline park for the little ones to enjoy too. This is one of the best ways to enjoy nature and the outdoors amidst the chaos of the city.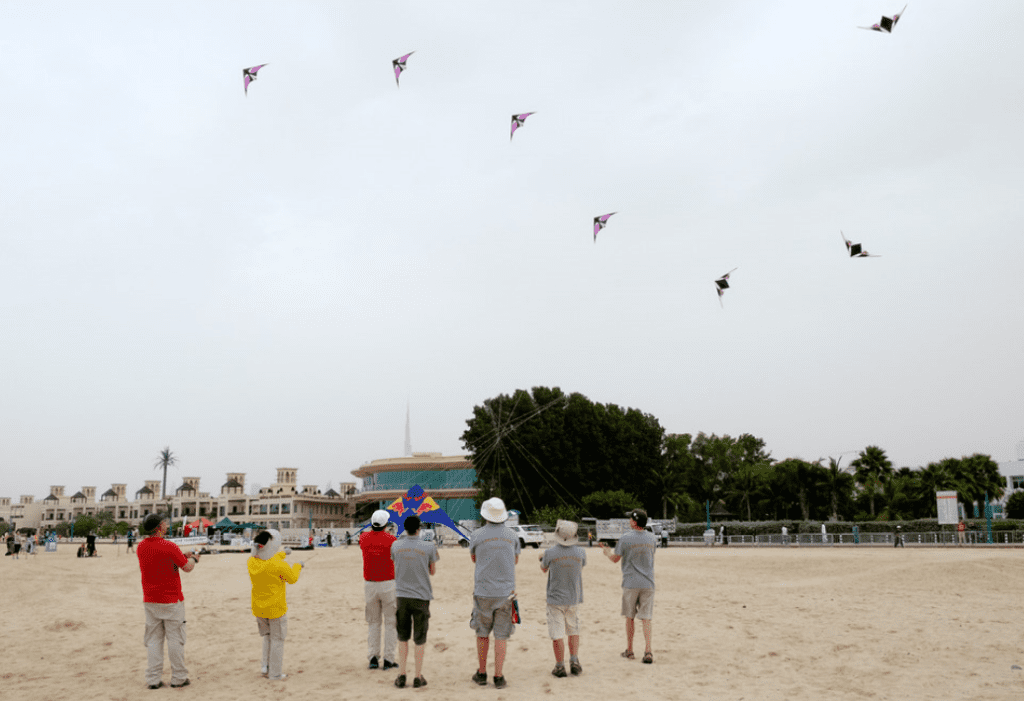 Dubai Miracle Garden
Dubai Miracle Garden is a colossal natural flower garden and a must-visit when in Dubai. Spread across an area of more than 72000 square meters, it is one of the largest flower gardens in the world. Your kids will be left awestruck by the sheer beauty of the garden and the magnificent displays of various landmarks and characters. This garden is home to over 50 million flowers in myriad colors and hues and will surely leave you spellbound. There is a trampoline park, a butterfly garden, a souvenir shop, a photo booth, and a store from where you can buy Disney merchandise.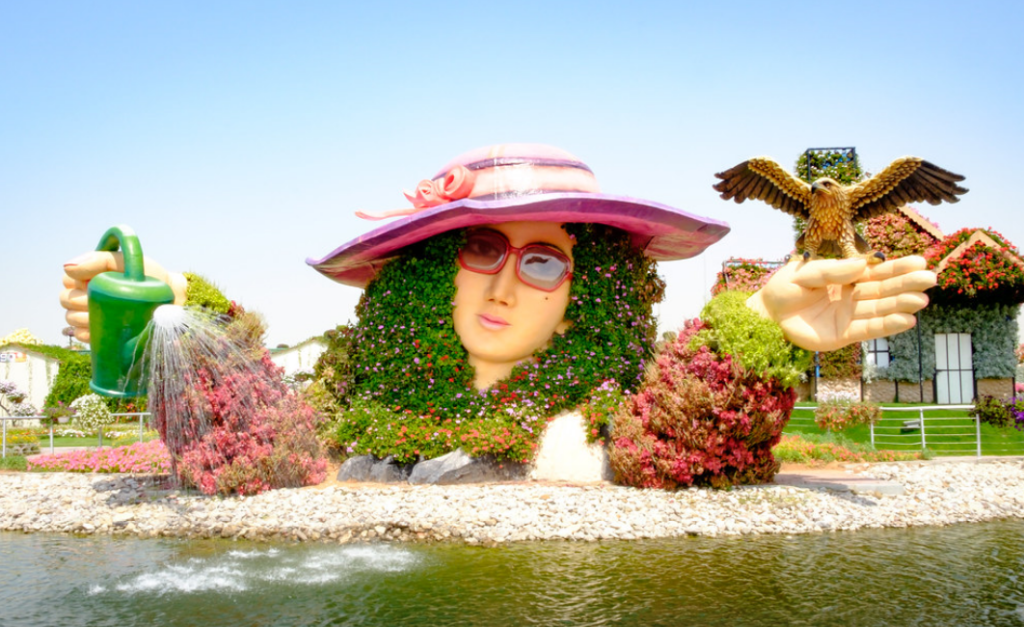 Dubai Fountain
Dubai Fountain is one of the tallest fountains in the world and shoots water to a height of more than 500 feet. Situated on the shimmering Burj Lake with the majestic Burj Khalifa in the background,the Dubai Fountain is a spectacle of music, water, and lights that takes place every 30 min in the evenings.You can enjoy the magic of the fountains from several locations such as the Dubai Fountain Boardwalk and Waterfront Promenade outside Dubai Mall. There is an array of music from Arabian, to classical and international which is played in the background. For the most amazing view, it is better to book an 'Abra' ride and enjoy the display from the lake.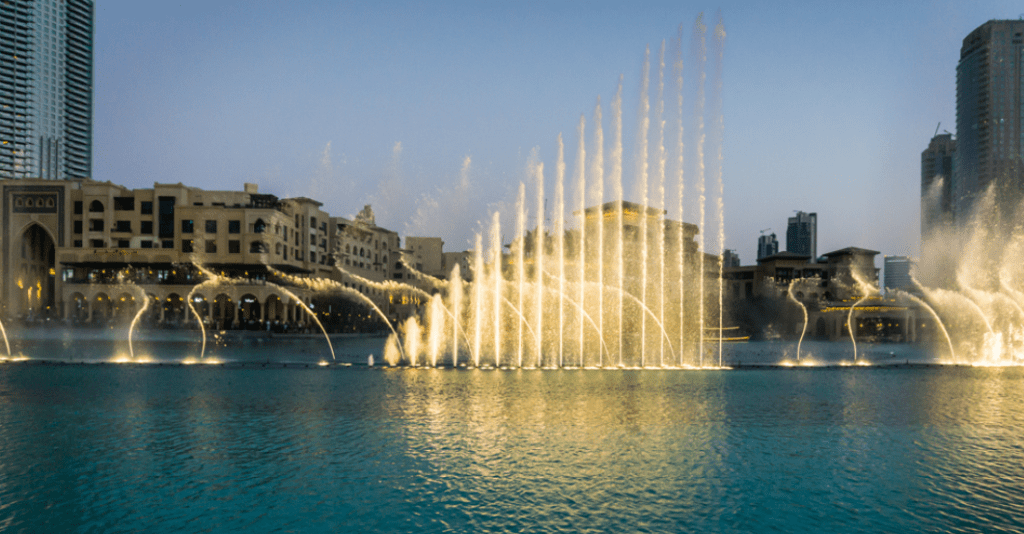 Dubai Dolphinarium
The Dubai Dolphinarium houses multiple bottle-nose dolphins, seals, and different species of parrots. Let your kids watch in awe as the dolphins and seals play, dance, juggle and entertain you with their antics. Your kids even get an opportunity to swim, interact, and click pictures with these adorable creatures. Another highlight is the exotic bird show where you can watch beautiful birds such as Macaws, Red-billed Hornbills, African Greys, Sulfur-Crested Cockatoos, and Eclectus Parrots, among others put on a great show.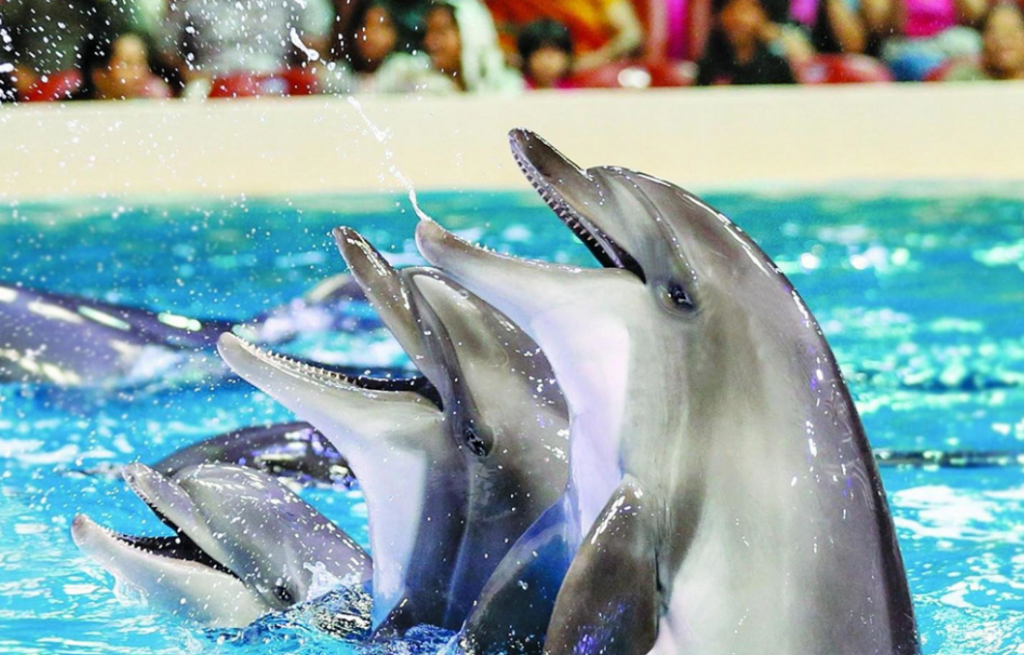 Conclusion
Dubai offers a great opportunity for kids with many different activities combining education, entertainment, and fun. So, take your kids on a memorable holiday that they will treasure for a long time.