National Milk Day in India 26th November 2022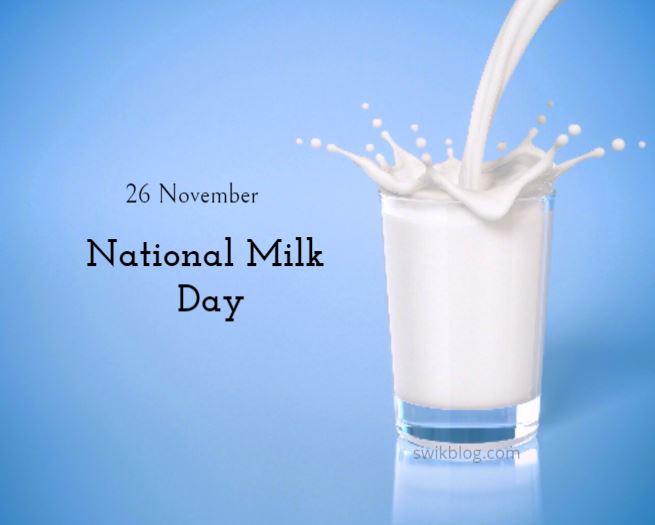 In India, every 26th of November is observed as National Milk Day. The day marks the birth anniversary of Dr. Verghese Kurein who was also known as Father of White Revolution and Milkman of India. This year India will celebrate 99th birth anniversary of Dr. Kurien.
He pioneered and replicated the Anand model, using different methods "top-down" and "bottom-up" to replicate dairy cooperatives across the world, without refusal to accept milk from the farmer, and 70%-80% of the consumer price was charged in cash to dairy farmers, who were managing dairy owners' marketing, procurement, and care of milk and milk products. An invention at Amul was producing milk powder from buffalo milk instead of cow milk, which was in shortage in India.
Dr Kurien has been affectionately called "the Milkman of India." Until 2006, he served as President of Amul's cooperative organisation and received a range of awards such as the Padma Vibhushan, the World Food Prize and the Magsaysay Award.
Note:- World Milk Day is observed on 1st June by the United Nations
Importance of National Milk Day
The main purpose of National Milk Day lies in the fact that the importance of milk in the life of a person is commemorated on this day. It was first celebrated by the Indian Dairy Association (IDA) in 2014. Different milk producers from 22 states participated in the first National Milk Day, held on 26 November 2014.
Milk, one of the strongest sources of calcium, is the only drink in the world that provides such a wide variety of nutrients that occur naturally. Dr Verghese has been working to ensure that the country has its own milk production centres. In making the Amul girl ad campaign, which is one of the longest-running campaigns for decades, his support was invaluable.
In India, unlike Europe, buffalo milk was abundant, though cow milk was in short supply. Therefore, Amul has successfully competed for baby food against Glaxo and against Nestle, the leading milk contestant. Dr. G. H. Wilster's later research cheese in buffalo-milk production in Amul. Kurien procured a captive wrapping device connected to the dairy plant to minimize costs.
Swikriti Dandotia