World Pharmacist Day 25th September 2023 Theme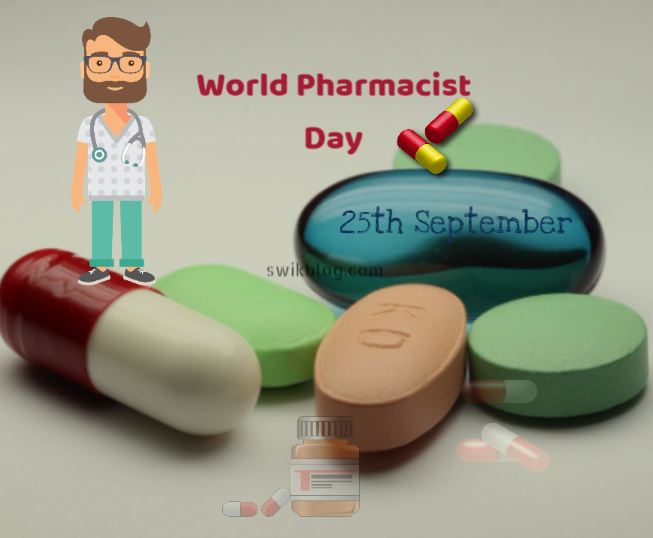 Every year on the 25th of September is observed as World Pharmacist Day in order to promote activities that facilitate and advocate the pharmacist's role in improving health in every corner of the world. At the 2009 World Congress of Pharmacy and Pharmaceutical Sciences in Istanbul, Turkey, the World Pharmacist Day was established by the International Pharmaceutical Federation (FIP) Council. On 25 September, World Pharmacist Day is observed since FIP came into being in 1912 on this date. The main goal of this day is to promote a pharmacist's role and activities in improving health.
The Pharmacist is the third-largest specialist healthcare group in the world. Today, there are more than 10 registered pharmacists employed in different positions in India, applying their specific expertise and skills to contribute to the nation's health. The National Health Portal (Ministry of Health & Family Welfare) government of India listed World Pharmacist Days on the official annual days in September 2016.
Theme of World Pharmacist Day 2023
This year the theme of World Pharmacist Day 2023 is – Pharmacy strengthening health systems
In a period when global health systems are recuperating from the aftermath of the COVID-19 pandemic and there is widespread agreement on the necessity for immediate measures to prepare health services for future demands, this year's World Pharmacists Day campaign offers a chance to raise awareness about pharmacists as a smart and effective solution.
The COVID-19 pandemic has provided indisputable proof of the pharmacy profession's ability to bolster healthcare systems. As highlighted by the American Pharmacists Association, pharmacy teams in the USA, for instance, delivered more than 350 million clinical interventions in the form of COVID testing, vaccination, treatment, and in-patient care.
Noncommunicable diseases (such as cardiovascular disease, cancer, diabetes, chronic respiratory disease, and mental health) and communicable diseases are both addressed in Sustainable Development Goal No. 3 of the United Nations (for example, HIV, tuberculosis and neglected tropical diseases). Many of these sectors have witnessed advances, and our profession should be proud of and acknowledge its efforts in these areas. Mr. Dominique Jordan, president of the FIP, said, "Progress has been hindered by the COVID-19 pandemic, and it is vital that we rally to build back better."
Why World Pharmacist Day is celebrated on 25th of September?
The date was proposed by the Turkish FIP members as on the same day in 1912 FIP was established.
There are about 78% of female pharmacy technicians, and are there more than 4 million pharmacists globally. In 2018 they all raised the pharmaceutical market 's revenue to 1204.8 billion USD. Also, it is one of the most accessible profession. The reason that people get the most from medicine is pharmacists. In order to make the (medical) world a safer place for all, they use their experience , knowledge and skills. In reality, they encourage individuals to get drugs, give people advice about how to take them correctly, and so on.
Swikriti Dandotia