World Book and Copyright Day 2023- Theme and Importance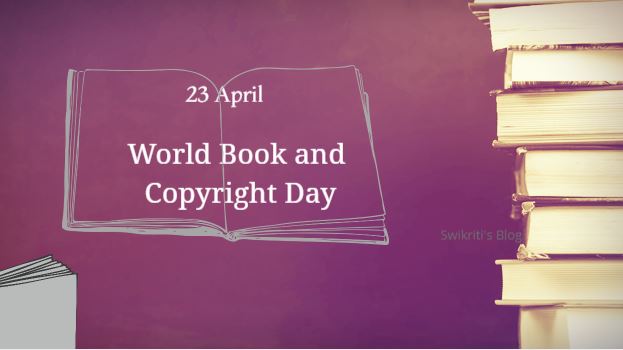 World Book and Copyright Day or World Book Day or International Day of Books is an international event by the United Nations and UNESCO celebrated to promote the enjoyment of books and reading. The celebration of World Book Day takes place on every 23rd of April with an aim to recognize the scope of books. This day commemorates all book-related thing such as: Reading, Writing, Publishing, and translation.
This is the time to celebrate the value of reading, to encourage the growth of children as writers, and to encourage literature passion and incorporation into the work world for a lifetime.
Why 23rd Aprils is chosen for World Book and Copyright Day?
In the world of literature, April 23 is a notable date. The day on which William Shakespeare, Miguel Cervantes, and Inca Garcilaso de la Vega, all famous writers have died. This date was a natural choice for the General Conference of UNESCO which was held in Paris in 1995, to pay respect to books and authors worldwide on that date and also motivating everyone to have access to reading books.
Most of all, when the majority of schools around the world are closed and people have to keep up with their time, the strength of books is to battle isolation, to strengthen the links between individuals and to widen our horizons while stimulating our minds and imagination.
2023 World Book Capital
Every year, UNESCO and the international organizations representing the book industry's three major sectors-publishers, booksellers and libraries and select the World Book Capital for a one-year period which is effective from April 23 each year.
This year UNESCO has selected Accra (Ghana) as a World Book Capital for 2023. Accra was chosen because of its dedication to fostering young people's ability to enrich Ghana's culture and economy. The suggested program in Accra aims to engage these young people through literature in order to effectively train the next generation.
Since 2000, World Book & Copyright Day has inspired another project by UNESCO-assistance and funded by professional organizations: World Book Capital City. Every year a city is selected to sustain the momentum of the Day celebrations until 23 April of the next year with its own initiatives
Theme and Slogan
For the celebration of World Book and Copyright Day, a slogan is also chosen "KL Baca- Caring through reading". The program of World Book and Copyright Day will focus on four themes: reading in all its forms, development of the book industry infrastructure, inclusiveness and digital accessibility, and empowerment of children through reading.
Millions of people in more than 100 countries, hundreds of volunteers, teachers, public bodies, professional groups, and private companies recognize this day. Over this long time, World Book and Copyright Day have brought books and copyright to the notice of a vast number of people from all continents and all cultural backgrounds.
Swikriti Dandotia