South Africa Freedom Day 27 April 2023- History, Facts and Significance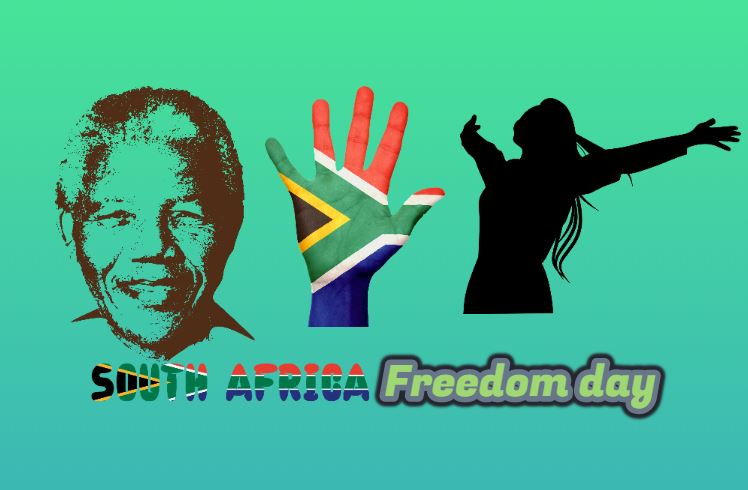 Freedom Day is South Africa's national holiday. It is celebrated on 27 April each year. This day honors South Africa's first democratic elections. Freedom Day celebrates South Africa's democracy and independence. South Africa's first democratic elections were held on 26-29 April 1994. It was the first election that allowed South Africans of all races to vote. This was also the first time that all electors were regarded as equal citizens in South African history. It marked the end of racism in South Africa and the beginning of a new age.
The theme for this year's Freedom Month celebrations is unity and the victory of the human spirit in these tough times.Due to the COVID-19 pandemic, online platforms will mark the Freedom Day celebrations this year.
Nelson Mandela is seen as the father of modern South Africa because of his pioneering role in democracy building and the end of the white population's colonial rule. The representative democracy was born in the first democratic elections on 27 April 1994. Many South Africans who had never voted before having returned to their independence and have transformed the country into a non-racial, non-sexist, and democratic society.
The first non-racial elections were held at national level in which all voters aged over 18, including foreign citizens who reside permanently in South Africa, could vote. In the past, non-Whites in general had limited voting rights under the apartheid system, while Black South Africans had no voting rights at all.
A total of 19 political parties participated and around 20 million people voted in the 1994 elections. The election was democratic, and it was considered free and fair by foreign observatory. The election was won by the African National Congress. Nelson Mandela was elected on 10 May 1994 as South Africa's first constitutionally elected president.
Racial segregation 'officially' started in South Africa in 1948 but South Africa has been affected by colonialism and exploitation by the African majority since 1652. A negotiated settlement between the Liberation Movement and the Apartheid government was reached after years of opposition in 1988.
President Nelson Mandela addressed Parliament on the first commemoration of the day
As dawn began on April 27, 1994, few of us could stop the emotional flood, as we were reminded of the awful past that we come from as a country, the great opportunities we have now, and of the light-hearted future that waits for us. And so we are gathered here today, and elsewhere in the world, to mark the historic day of our nation's existence. Everywhere in the world, South Africans beat our hearts, renewing our shared allegiance and dedication to our country's future.