New Year's Day 2022- Let the World see a Light of Happiness
New Year the name itself relates to the coming year. New Year Day, New year or New Year Eve is observed on every 1st January which is the first day the year according to the Gregorian calendar as well as Julian calendar. According to Julian Calendar in pre-Christian Rome, the new year day was dedicated to the god of gateways "God Janus" and with this, January was named.
New Zealand will mark the arrival of 2022 first followed by Australia, Japan and other nations.
In the present day, most of the countries use the Gregorian calendar as it still exists in our calendar New Year's Day is one of the celebrated public holidays. This day is observed with different fireworks which start at midnight on 31st December. After 153 BC, the 1st January was the first day in the original Julian Calendar and Roman Calendar.
In western Europe, during the middle ages, the Julian calendar was still in use but New Year's Day was moved according to the authorities which depends on local. So, in different countries, New Year is celebrated on different dates like the 1st of March, March 25, 1st of September, Easter Day, and December 25. Some countries celebrate New Year according to their traditions and religions with their own customs like Chinese New Year, Japanese New Year, the Islamic New Year and the Jewish New Year. India and other countries celebrate New Year on the 1st of January.
New Year's History
A new year is one of the oldest holidays which still celebrated but it is originated from the ages. During the Roman era, the Roman calendar marked March 1st as the first day of the New Year. In Ancient Babylon, celebrate the eleven-day festival on the first day of spring during that time different cultures have used the cycle of moon and sun to decide the first day of the year. After that in 46 B.C. Julius Caesar implemented the Julian calendar in which the January 1st was marked as a common celebration day. Although even Julius Caesar couldn't standardize this day and New Year's Celebrations continued to drift on some other dates. In 1582, Pope Gregory XIII implemented the Gregorian calendar it was made to stop the calendar with respect to seasons as Julian calendar has some few extra leap years.
Nowadays, January 1st is universally recognized as the beginning of the New year but other countries rely on their own calendars like Afghanistan, Iran, Nepal, Ethiopian, and Saudi Arabia.
Celebrations of New Year
People across the world celebrate this day with their family and friends either in a small gathering or in a large crowd. The celebrations start at 31st midnight with a number of live concert games, dancing and taking some resolutions for the coming year. On this day different parades are organized such as famous London's New Year Parade and the Rose Parade in Pasadena, California.
Note:- New Year Celebrations in COVID-19 Pandemic- This year there will a ban on public gatherings and celebration on New year eve's around the world due to covid pandemic. Though some of countries may allow celebration in an hope to let the world see a light of happiness.
Best New Year Celebrations and fireworks in the world
* Sydney
Sydney, Australia one of the best places for the new year celebrations. The main attraction of the New Year celebration is fireworks which take place at Sydney Harbour and Opera House.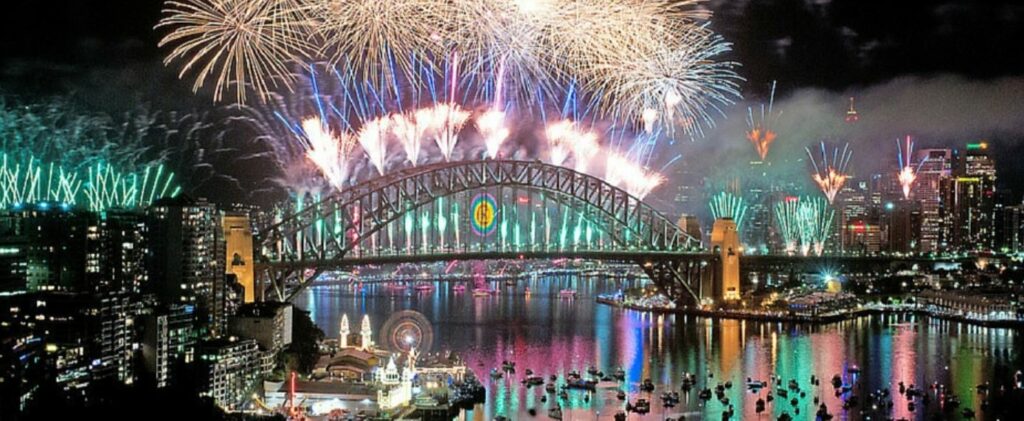 *Dubai
The main attraction of the new year celebration in Dubai is fireworks and lighting at "Burj Khalifa".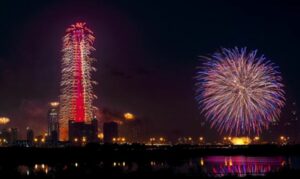 *New York
Looking forward to the special event in this year would be very different. In response to COVID-19, the event will take place online. In Times Square this year, there will be, and will be focusing on a number of new and enhanced virtual, visual, and digital offerings, in addition to whatever limited entertainment (still in development), will take place. Times Square will be inaccessible to the public on New Year's Eve with police blocking it off.
*London
London along the Thames River is a remarkable place for the New year celebration. The Londoners keep their eye on the fireworks and lighting with different sparks and colors to the famous round Swing in London.
This year 2020 the Mayor has announced a complete ban on the celebration of New year due to the second wave of COVID pandemic.
*Paris
Paris which is also known as the city of lights, but on New Year's eve, this city becomes the city of fireworks. Thousands of people gather around near Eiffel Tower to see the beautiful fireworks.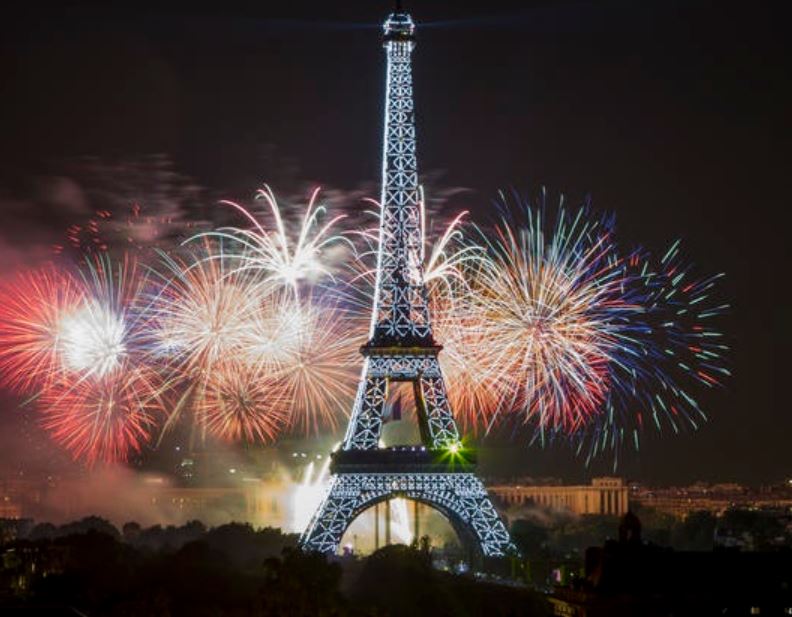 *Las Vegas
Las Vegas a joyful city that celebrates a wonderful new year. On New Year's eve, various casinos show impressive fireworks on the roofs of their building. People can watch the amazing firework show from the top of the Stratosphere Tower.
This year due to COVID Pandemic there will be a virtual celebration to say goodbye 2020 which is planned for party goers.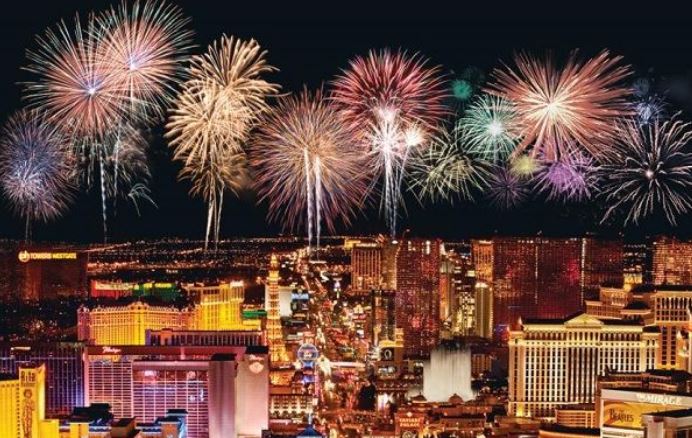 Some Famous quotes for New Year
"Tomorrow, is the first blank page of a 365 page book. Write a good one."
"Cheers to a new year and another chance for us to get it right."
"I would say happy new year but it's not happy; it's exactly the same as last year except colder. "
"Have told so many friends "Don't worry, New Year will be better!". I love misguiding people."
"There will be always something old in the New Year!"
"My Dreams are getting older with every new year"
" A New Year, all things new except you " "Treat every day like it's a new year because it is"
"If they weren't good for you in 2019, they won't be great for you in 2020. Let them go"
"May the New Year bring you little grace and wisdom"
"Like you wish me new year I wish you wish me through out the year"
"What new year brings to you is depends on you".
"Only 1% population celebrate New year day ,for rest of the population its World Hangover Day"
"Most common New Year resolution is to loose weight"