World Science Day for Peace Development 10th November 2022 Theme- Basic Science for Sustainable Development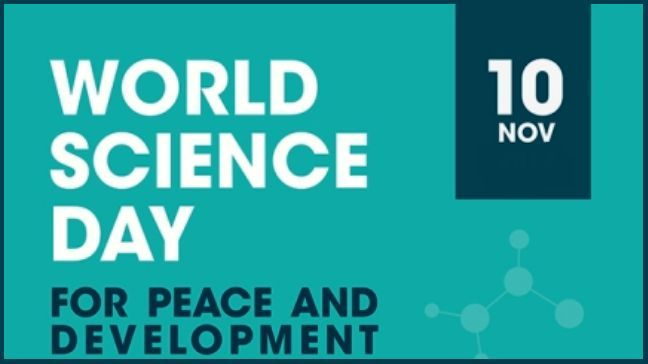 World Science Day for Peace and Development is celebrated on every 10th November, to highlight the issues and important role of science in the society and to engage public in the world scientific issues, this day is also known as World Science Day. In 2001, World Science Day was observed by UNESCO (United Nations Education, Scientific and Cultural Organizations) and in 2002, it is celebrated for the first time.
It is important to link our society closely with science, the aim of World Science Day for Peace and Development is to ensure that every citizen should be kept informed about the developments in science and also the role of scientist to understand or fragile planet while making our society more sustainable.
Theme of World Science Day for Peace and Development 2022
This year the theme of World Science Day for Peace and Development 2022- Basic Sciences for Sustainable Development
The United Nations General Assembly approved the proposal for an International Year of Basic Sciences for Sustainable Development on December 2, 2021, and stated that "the applications of basic sciences are vital for advances in medicine, industry, agriculture, water resources, energy planning, environment, communications, and culture." By recognizing this theme, World Science Day helps to contribute to the Year in 2022.
During this unprecedented health crisis, UNESCO, as a scientific agency with its mandate on research, has tried to bring science closer to society and to reinforce the international scientific partnerships that are critically important. The UNESCO response to COVID-19 from a scientific point of view is structured around three key pillars: promoting international scientific cooperation, ensuring access to waters, and promoting environmental reconstruction.
Objectives of World Science Day for Peace and Development are: –
–>To strengthen public awareness about the role of Science for Peaceful and Sustainable Societies.
–>Promoting national and international solidarity for shared science between the countries.
–>To renew National and International commitment to the use of science for the benefit of societies.
–>To draw attention to the challenges of science and raising support for scientific endeavor.
History
In July 1999, the World Conference on Science at Budapest has been co-organized by UNESCO and International Council for Science (ICSU) at that time many delegates support for public awareness of science. The delegations of both Ethiopia and Malawi, with the British Association for the Advancement of Science, proposed that the World Science week or World Science Day of Peace and Development should be created.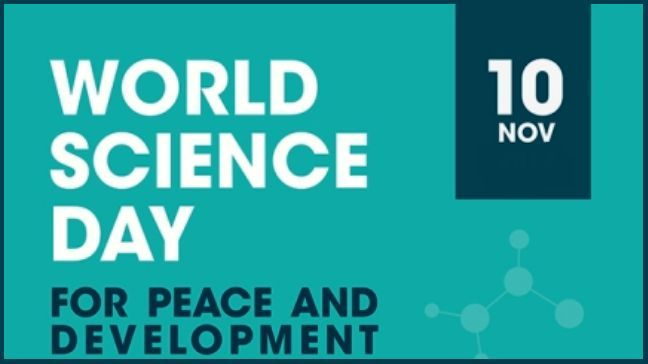 Every two years the UNESCO General Conference brings all the members states of UNESCO together to adopt the program and budget for the coming biennium. The General Conference decided that every year 10th November will be celebrated as World Science Day of Peace and Development and also encourage Member State, intergovernmental and non-governmental organizations universities, research institutes, societies, and schools to take an active part in this event. The celebration of the first World Science Day for Peace and Development is in November 2002.
Celebrations of World Science Day
World Science Day will be Celebrated in the dorm of events, social media campaigns, online contests, and exhibitions. All the events are organized by the UNESCO Natural Science Sector, Science policy, and Partnership Section, with the collaboration of UNESCO field officers, the involvement of delegations and National Commissions. The aim of this event is to reach the policymakers, the general public, and youth.
Swikriti Dandotia