International Jazz Day 30th April 2023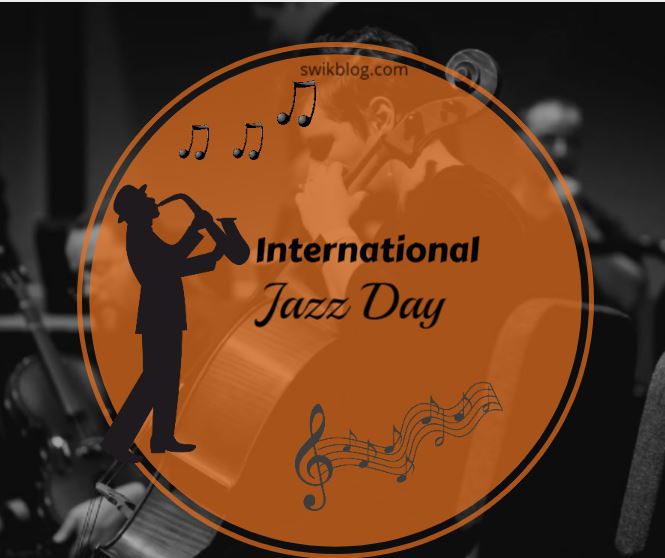 International Jazz Day is a UNESCO recognized event marked to highlight Jazz and its diplomatic role for uniting people from all corners of the world. The idea of celebrating International Jazz Day came from Jazz Pianist and Herbie Hancock, UNESCO Goodwill Ambassador. This day is observed annually on April 30. Hancock and the UNESCO Director-General are observing over Jazz Day. The celebration is noted on both UNESCO and UN calendars.
In 2011, April 30 was designated as International Jazz Day declared by UNESCO. this day is organized in order to celebrate jazz art, its history, its future, its influence, and its cultural roots by communities, colleges, musicians, historians, academics, and jazz fans all over the world. This significant international form of art is celebrated for fostering peace, dialog among cultures, diversity, and respect for human rights and dignity, eradicating discrimination, fostering freedom of speech, promoting gender equality, and reinforcing the role of young people in social change.
In the international community, World Jazz Day raises awareness of the values of jazz as a force for harmony, solidarity, dialog, and enhanced interaction between people as well as an educational tool. A large number of governments, civil society organizations, colleges, and private individuals currently working for jazz music and should take advantage of the opportunity to promote greater respect not just for music but also for its contribution to creating more inclusive communities.
Why Jazz Day is selected for International Day?
Jazz breaks down boundaries and allows for shared understanding and tolerance.
Jazz can be expalined as a free-expression vector
It is a symbol of unity and peace
It helps to reduce tension among the people, groups, and communities
The role of the young in social change is enhanced by Jazz.
Jazz fosters creativity in the field of performance, improvisation and the incorporation of modern ways of expression and popular music
2023 International Jazz Day global Host city
The Director-General of UNESCO, Audrey Azoulay, is delighted to declare, for the first time, a new African city will host an International Jazz Day Global Host City for 2022 in Cape Town, South Africa.
"In the peculiar circumstances of this International Jazz Day, as the world faces the COVID-19 pandemic, music is bringing people together and helping to keep hope alive. "—- Message from the Director General
Swikriti Dandotia