World Toilet Summit 2019-Sao Paulo, Brasil
Every year there is the World Toilet Summit under the Sustainable Sanitation Alliance. This year the World Toilet Summit's organizing committee has chosen Latin America to host the new edition in 2019. Every year this event organized constantly in the month of November with the celebration of World Toilet Day on 19th November. On this Toilet Day Sao Paulo, Brazil was chosen to host the event till 17th to 19th November 2019.
Why Brazil is Chosen as Host Country of the event of World Toilet Summit 2019
The reason behind choosing Brazil to host world toilet summit is that according to the Brazil Federal Government there are approx. 35million people do not have access to potable and safe water which is equivalent to Canadas's population and about 100 million people live in dwells do not have access to sanitation which is around twice the population of Spain.
In Brazil, only 46% of the wastewater is treated and the rest of the untreated sewage flows to several rivers, streams, and oceans. Around 1.6 million homes in brazil are without toilets which harms several Brazilian people, almost 2,60,000 people hospitalized due to the lack of proper toilets and sanitation in which 2,340 people died in the year.
This November there will be a global discussion on the importance of sanitation and toilets. According to WHO and UNICEF, there are many WASH (Water, Sanitation and Hygiene) issues in the World, even in the 21st century more than 1 million people live without toilets. Although the host of the event Sau Paulo has much better sanitation than the rest of Brazil.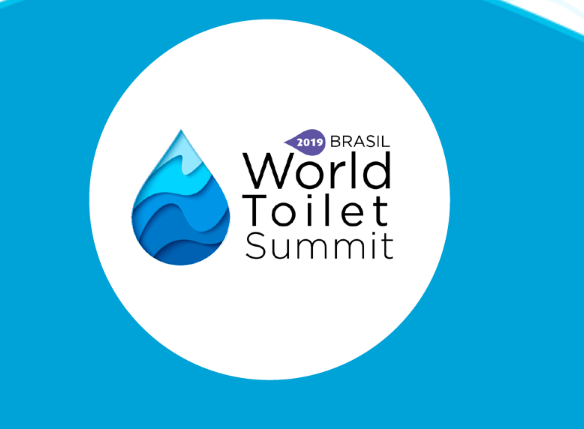 The World Toilet Summit's 2019 in Brazil will be hosted by the Brazil Institute which will start from 17th November 2019 till 19th November 2019. This event will be supported by the Global Compact Brazil Network, an Initiative of the United Nations (UN) and the state Government of the Sau Paulo.
The World Toilet Summit Brasil 2019 will be honoured by the presence of Heads of States like Ministers, Governors, and Secretaries; Journalist, the Sanitation Specialist from Brazil and other South America's Nations, etc.
Apart from this, the event will focus on discussions like ODS 6 challenges in Latin America, Sanitation, Bathroom Access and Gender, Climate Change, Pollution to rivers and oceans, Role of the press covering basic infrastructure, and Access to water.
Speakers of the Event
There will many speakers on World Toilet Summit 2019 like-
Jack Sim– founder of the World Toilet Organization
Lars Grael– Brazilian Olympic medals on sailing and Trata Brazil's ambassador
Edison Carlos– Executive President of the Institute of Trata Brazil
Rico De Souza– Businessman and surfer, etc.
Location: – Hotel Renaissance, Sau Paulo, Brazil.
Swikriti Dandotia