Kargil Vijay Diwas 26th July 2023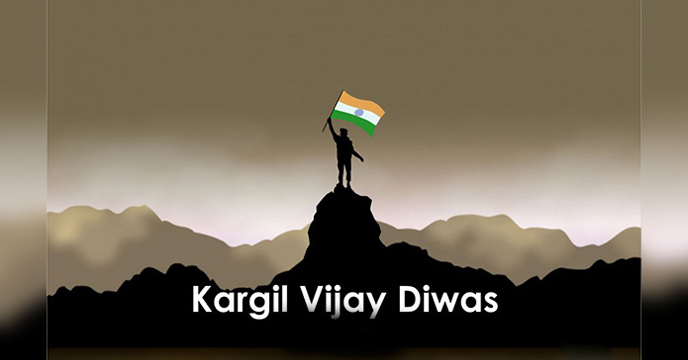 ---
This year "2023" India will be celebrating its 24th anniversary of victory in "Operation Vijay" which is known as "Kargil War". On 26th July 1999, India got success after 60 days of war and took charge at the high outpost of Kargil which was lost to Pakistan intruders, and 26th July is celebrated as Kargil Vijay Diwas. The operation name was Vijay and after the success, it was named "Kargil Vijay Diwas".
To commemorate Kargil War between India and Pakistan in1999, the Indian army built the war memorial known as Kargil War Memorial in Drass, where the actual war took place.
Indian Army has planned the number of events in Delhi and Dras in Jammu & Kashmir. The anniversary celebration will begin on 25th July at Delhi and ends on 27th July in Kargil War Memorial, Dras.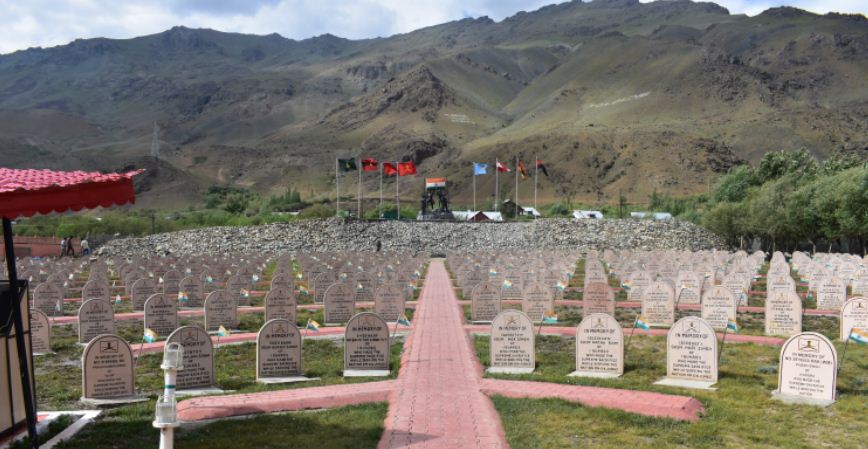 मेरी मिट्टी की संतानों,
कारगिल के वीर जवानों।
मेरी आन के वीर,
मेरी शान के वीर,
तूने हँस के दे दी अपनी जान,
तुझे भूलेगा ना हिन्दुस्तान।।
Kargil Vijay Diwas is celebrated every year on 26th July to honor Kargil War Heroes who sacrificed their lives for our country. The Indian Government replied with Operation Vijay, a 200,000 Indian troop mobilization. On 26 July 1999, the war formally ended and was called Kargil Vijay Diwas.
The operation was in full swing, about 250 artillery guns were brought in to clear the infiltrators in the posts in the line-of-view. The field Howitzer of Bofors FH-77B played a critical role, with Indian gunners making full use of the terrain. Nevertheless, due to the lack of room and depth to deploy it, their success elsewhere was minimal.
PM Modi has mentioned about the website gallantryawards.gov.in in "Mann Ki Baat" where you can read more about bravery of soldiers and their sacrifices. PM Modi also insisted everyone to share the story of kargil and the courage of soldiers who fought in tough conditions to bring our land back.
India recalled Captain Vikram Batra on the 24th anniversary of his death, the hero of the War of Kargil. Throughout the Kargil War, Captain Vikram Batra lost his life in battle against Pakistani troops. Captain Batra, at 24 years of age, had been the face of an Indian soldier in the Kargil region, the words of whom still reverberate today – 'Yeh Dil Maange More.'
I am sure you would be aware of inspiring anecdotes of how collective efforts have brought about positive changes.

You would surely know of initiatives that have transformed many lives.

Please share them for this month's #MannKiBaat, which will take place on the 26th!

— Narendra Modi (@narendramodi) July 11, 2020
In the 20th anniversary of Kargil Vijay Diwas, a solemn ceremony was organized, in which the Chief of the Army "General Bipin Rawat" released a "Kargil Tribute Song" to honor, salute and pay homage to the Kargil Martyrs and war veterans. Below are few lines of the song.
It is known that Kargil war was lasted almost 3 months and more than 500 Indian soldiers lost their lives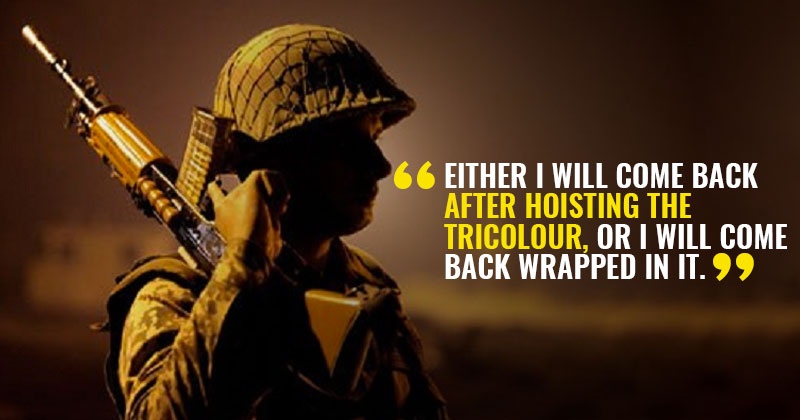 National Capital, Delhi will begin there from 14th July with the illumination of "Victory Flame" from the National War Memorial which will traverse through the 11 cities and towns and finally end Dras where the flame will merge with the "Eternal Flame" at Kargil War Memorial".
To pay tribute to the courage and sacrifice of the soldiers there will a Kargil Victory Run for the sacrifice of our Army Bravehearts scheduled on 22 July In Delhi. The starting point will be Vijay Chawk and will end at India Gate from 6:30AM to 7:30AM.
The main objective of this celebration is to recall the feeling of nationalism and patriotism through a nationwide campaign and especially among our youth to pay homage to our brave soldiers.
Also Read: Loc Kargil and Hunderman Village-A Must Visit Place
Slogans
I believe our flag is more than just cloth and ink… It is a universally recognized symbol that stands for liberty and freedom… It is the history of our nation, And it's marked by the blood of those who died defending it…."
"Aao jhuk kar salam kare jinka hisse mein vo mukaam ata hai, Khusnaseeb hai vo, jinka khun watan ke kaam ata hai, "JAI HIND" "
"Ye dil Mange More"- Captain Vikram Batra
"If death strike before I prove my blood, I swear, I will kill death"- Captain Manoj Pandey
Salute to our Tiranga…
Let's Salute the Bravehearts of our Indian Army
Swikriti Dandotia