No Smoking Day 2021- Theme,Facts and Significance
On March 11, 2020, No Smoking Day is observed urging smokers to stop using cigarettes, raise awareness of smoking's health risk and honor those who have stopped smoking in the past. Every year on the second Wednesday of March, there is no smoking day to inspire people around the world to stop smoking. Tobacco smoking or chewing is one of the worst habits that can be embraced. The health risk is clear to all but thousands of young people between the ages of 12 and 17 every day. Some people start it out of fascination and others may just like grownups. The campaign started in 1984 and is now being coordinated by the British Heart Foundation. Since then it has become a significant day for individuals and organizations alike on the health calendar.
Cigarette smoking causes over 480,000 deaths in the U.S. per year, with more than 41,000 deaths as a result of second-hand smoke exposure, about one out of five, or 1,300 deaths per day, averaging 10 years before smokers die. Research has found that smoking is one of the leading causes of death and disease in Great Britain and Ireland, with more than 80,000 deaths reported annually.
According to the World Health Organization (WHO), 12% of the world's smokers live in India. More than 10 million die in India per year from tobacco. WHO reports that 70% of adult males in India are smoking. Between adult females, the figure is slightly lower at 13-15%.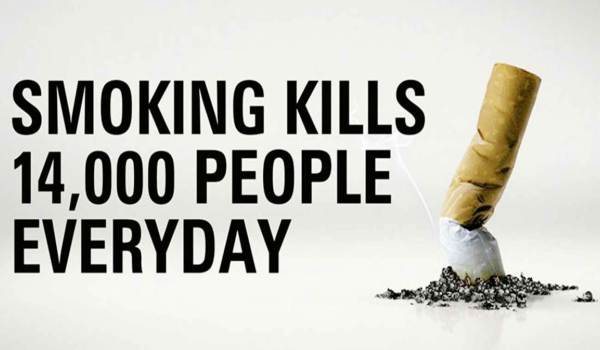 Over 11 percent of 6.4 million deaths worldwide was caused by smoking in 2015 and 52.2 percent of them took place in China, India, the USA, and Russia, according to the latest estimates in the Global Burden of Disease (GBD) study published in the medical journal The Lancet.
No Smoking Day 2021 Theme
For No Smoking Day there is no specific theme announced this year , it will be be observed with the theme of "World No Tobacco Day 2020" which is observed on 31st May every year. This year theme of No Tobacco Day is Commit to Quit.
Smoking people are at a much higher risk of developing cancers among other parts of the body in their lungs, mouth, stomach, bladder, and liver. Smoking not only impacts a smoker's wellbeing but also has the same negative effect of second-hand smoke breathing-also called passive smoking.
Can E-Cigarettes be an alternative solution for smoking?
E-cigarettes typically contain nicotine and can contain other hazardous substances. There's a lot of conflicting details about them. Although e-cigarettes may be less dangerous than regular cigarettes, they are not harmless. In contrast with regular cigarettes, e-cigarettes were on the market for a brief period – 11 years or so. Scientists are doing a study on e-cigarettes to understand how their use affects human health.
Although e-cigarettes normally have fewer chemicals than regular cigarettes, they may still contain heavy metals such as plumage, lung-associated scent, tiny inhalable particles into the pulmonary system and carcinogenic chemicals. The FDA does not recognize cigarettes as an abandonment of smoking aid. To date, the research shows that e-cigarettes are effective in helping smokers stop. There are other tested, safe and effective cessation methods. One way to begin is to talk to your doctor, nurse, or a professional specialist and find out the best strategies for you.
Swikriti Dandotia