Tamil New Year (Puthandu) 2023- Significance and Celebrations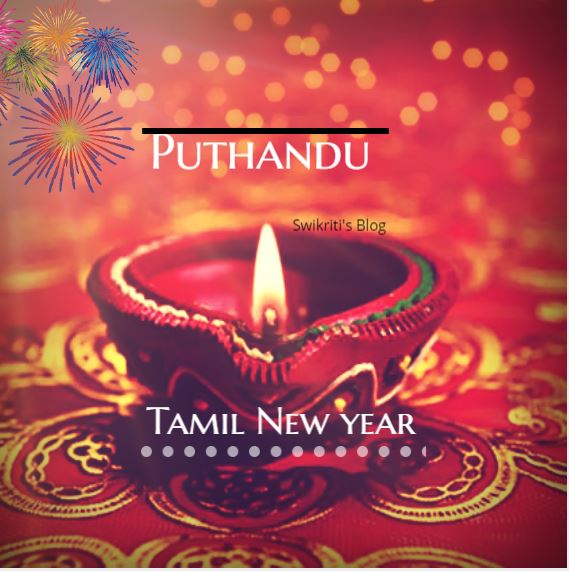 Puthandu or Tamil New Year's Day is celebrated on Chitterai's first-day Tamil month. As per Gregorian calendar, on April 14, Puthandu will be observed in 2023. Tamil cultures observe this day as a day when Lord Brahma created the Universe while some claim that Lord Indra, regarded as the 'Prince of Peace,' visited Earth on Puthandu Day to affirm contentment and peace.
Puthandu is also celebrated outside of Tamil Nadu and Puducherry, as in Sri Lanka, Malaysia, Singapore, Reunion, Mauritius and other countries of Tamil diaspora. Tamils, Malayalis and Sinhalese are celebrating Chiththirai New Year in the South Asian part, Assamese, Panjabis, Bengalis, Oriyas, Manipuris and Nepalese in the northern part.
Tamils, Malayalis and Sinhalese's New Year's beginning is a solar reckoning, but it also requires a celestial perspective. Through this measurement, the entry of the Sun into the first degree of the Fixed Zodiac (Nirayana in Sanskrit), i.e., the first degree of Achchuvini's constellation or the first degree of Aries 'zodiac sign (Mesha in Sanskrit and Thakar in Tamil) is taken as the beginning of the year. Several references to the April New Year mentioned in early Tamil literature. Sangam author Nakkirar wrote that the sun moves from Mesha / Chitterai through 11 successive zodiac signs.
Tolkaapiyam is the oldest living Tamil language that divides the year into six seasons, while Chitterai marks the beginning of the seasons of Ilavenil or Summer. Kuedalūr Kizhaar refers to Mesha Raasi / Chitterai as the beginning of the year.
Celebrations of Tamil New Year
This day, the Tamils greet each other by saying "Puthāa tousdu vāazhthugal!" (புத்தாண்டு வாழ்த்துக்கள்) or "Iṉiya puthaandu nalvāazhthugal!" (இனிய புத்தாண்டு நல்வாழ்த்துக்கள்) which is equivalent to "Happy new year." Shortly before Puthandu Day, women decorate the house with Kolam for prosperity and happiness. It is a common practice to clean the house the day before or on Puthandu and to set up a table filled with fruits, flowers and other products that are considered good.
On the eve of Puthandu, a tray with 3 fruits (mango, banana and fruit), betel leaves and arcanut, gold / silver jewels, coins and money, flowers and a mirror was arranged. Tamil Hindus decorate their homes with different colorful rice powder colored designs called Kolam. Three days prior to the New Year, delicacies such as Asma, Aluva, Aggala, Kevum, Kokis and Atirasa are prepared. These are special foods that are cooked during Puthandu.
A special dish called Mangai-pachadi is made from a variety of flavors, similar to pacchadi of new-year Ugadi and Vishu foods. Mangai-pachadi consists of sweet jaggery, astringent mustard, sour raw mango, bitter neem, red chilies.
Devotees are visiting temples to receive divine blessings. While other Tamil families conduct rituals such as 'Tharpanam' for the redemption of their ancestors 'departed souls. New Year's day's highlights are the organization of a Tiruvidaimarudur car festival and Goddess Meenakshi's grand marriage to Lord Sundareswarar in Madurai's popular temple.
But this year due to the virus all these event will not take place as the gathering of peoples are banned.
Swikriti Dandotia