International Day of Yoga 21st June 2023 Theme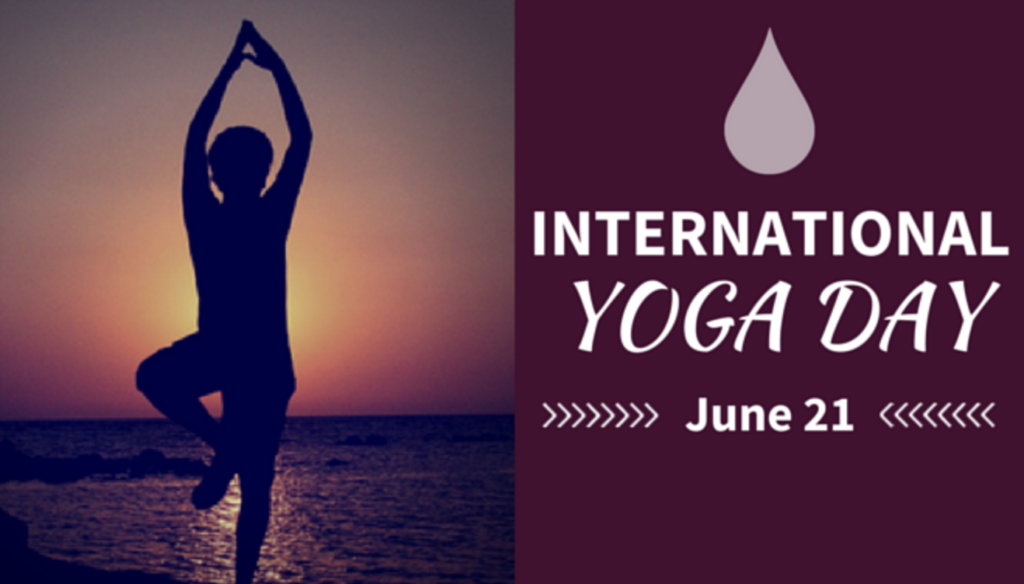 International Day of Yoga is a global event celebrated on every 21st of June. This year the whole world will celebrate the 8th International Day of Yoga. This day was declared by UNITED NATIONS GENERAL ASSEMBLY (UNGA) in December 2014. International Day of Yoga is a worldwide event and it is celebrated through all the countries by practicing Yoga, meditation, debate and organizing a variety of cultural performance which spread the message and meaning of Yoga Day.
Yoga works at three levels, Firstly, it can improve immunity, Second you can avoid depression by practicing yoga and third yoga helps to set new goals for the global community so that we can be stronger.
Theme of International Day of Yoga 2023
This year the Theme of International Day of Yoga 2023 is One World, One Health' resonance with the principle of "Vasudhaiva Kutumbakam"
On June 21, IDY-2023 will have the opportunity to be handled to the innovative "Ocean Ring of Yoga" program, which will enlist the assistance of the Ministry of Defense, External Affairs, and Ports, Shipping, and Waterways to host yoga demonstrations in numerous ports and aboard numerous ships. Many friendly nations will also participate in this exercise.
The Ocean Ring of Yoga program intends to highlight the life-changing impact of yoga in creating global unity and peaceful coexistence in keeping with the theme of "Yoga for Vasudhaiva Kutumbkam" for this year.
The theme for the International Day of Yoga in 2023 has been chosen by the Union Ministry of Ayush, Prime Minister Narendra Modi stated in his monthly Mann ki Baat address.
Yoga demonstrations will take place all across the world, from the Arctic to the Antarctic. These protests will involve active participation from nations that are near or along the Prime Meridian. Additionally, the INS Vikrant and INS Vikramaditya's flight decks will act as magnificent stages for displaying yoga performances in unison.
Additionally, yoga classes will be held in the pristine areas of the North and South Poles. The third Indian Research Base in Antarctica, Bharati, as well as the Indian Research Base in Svalbard, Arctic, will both host yoga classes. These unusual and secluded areas will provide peaceful settings for practicing yoga, demonstrating the ancient discipline's broad applicability.
Importance of Yoga in COVID-19
Yoga has been beneficial for years and not only for losing weight but also for keeping our mind and soul calm. Yoga plays a significant role during the world crisis as it has healing and other alternative therapies. We have seen that the virus is increasing day by day and by staying home people are going through anxiety and depression. To feel happy and stress-free yoga can be the best therapeutic, practicing yoga helps to relieve stress and our mind cool.
Another benefit of yoga during COVID-19 is that yoga helps in boosting our immunity and it has been found that yoga helps to cure breathing problems. By doing Pranayama breathing exercise you can increase your oxygen intake up to five times. The more oxygen-rich blood to the brain, heart, lungs, and digestive organs can help to improve the functioning of these organs and improve our overall health.
During the COVID-19 Pandemic, it has been observed that people from Hollywood to Haridwar want to know more about Yoga and Ayurveda, people also paying serious attention to yoga while staying at home. Most people have never practiced yoga but now they are joining online yoga classes or learning through online videos.
Benefits of Yoga for Healthy Heart:
Yoga Asanas(Pose), breathing techniques and meditation affects the heart through the respiratory system of the body which therefore lowers our blood pressure, increases capacity of lungs, lower down cholesterol level and boost blood circulation which in turn improves heart rate.
As said by honorable Prime Minister of India Shri Narendra Modi – "Yoga is an invaluable gift of India's ancient tradition. It embodies the unity of mind and body; thought and action; restraint and fulfillment; harmony between man and nature; a holistic approach to health and well-being. It is not about exercise but to discover the sense of oneness with yourself, the world, and nature. By changing our lifestyle and creating consciousness, it can help in well being. Let us work towards adopting an International Yoga Day."
What is the meaning of YOGA?
YOGA is a physical, mental, or spiritual practice that is originated from India which describes the complete way of life. YOGA is not all about exercise but to discover the sense and identify yourself. The word YOGA has been derived from Sanskrit which means join or unite or else union of the body.
Indian Yoga Guru "Baba Ramdev " played an important role in spreading awareness about Yoga and taking it across the world.
Do you know who proposed the idea of Yoga day?
The idea of International Yoga Day was proposed by the Prime Minister of India Mr. Narendra Modi during the speech at UNGA. As 21st June is the longest day of the year in the Northern Hemisphere and shares special significance in different parts of the world, PM Narendra Modi suggested 21st June as International Yoga Day. The logo of Yoga day shows harmony and peace for Humanity which shows the nature of Yoga.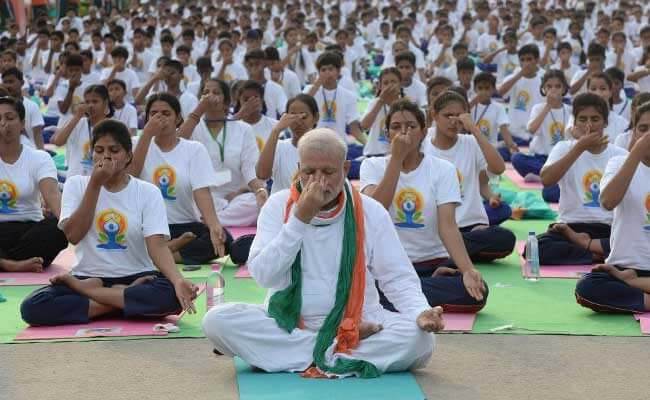 Every day start your day with Suryanamaskaras and if you want a healthy and happy life then take out some time from your busy schedule to do some breathing exercises and do YOGA for few minutes daily.
Read:- This Year UN Theme for International Youth Day 2019 is "Transforming Education"
Let's talk about the benefits of YOGA-
By doing Yoga daily we can enhance body, focus and can increase your memory and productivity.
Yoga can relieve your muscle pain and helps to improve your overall health.
It helps to strengthen your body and stabilize your spine which can relieve your back pain, stress, and tension.
It stabilizes your mind body and soul and fulfills it by peace and joy.
On the Occasion of International Yoga Day the Secretary, Ministry of AYUSH " Vaidya Rajesh Kotecha" announced two mobile applications for Yoga Day that is " Yoga Locator" and "Bhuvan App". These two apps are related to International Yoga Day 2019.
So, let's start practicing YOGA and make it part of our daily routine.
Swikriti Dandotia