Return of North Korea's Kim Jong Un or Just a rumor?
On Saturday, North Korean government TV showed detailed screenings from Kim Jong Un chairing the opening of a fertilizer plant with various shots of a leader walking, standing, laughing and smoking, clearly in good health and no indications of any new health issues.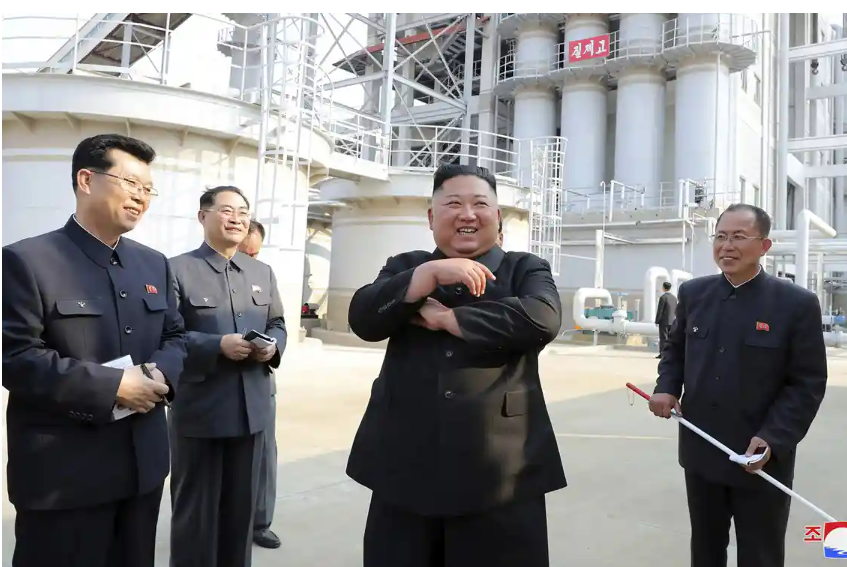 Kim Jong-un first appeared in public in 20 days, the state media said in North Korea.At the launch of the fertiliser plant, KCNA news agency reports that the North Korean leader cut the ribbon.As Kim Jong Un emerged on Friday, people in the factory broke into roaring hurrah and cheering.
The fact that no sign of the big Friday ceremony so far has been announced indicates how tight information regulation is in North Korea which is giving heal to rumors whether the news is confirmed or not about his presence.
The pictures showed Kim laughing and chatting to helpers and visiting the factory. The authenticity of the images reported on the Rodong Sinmun website can not be checked immediately.Speculation about his whereabouts became more pronounced when he skipped 15 April to commemorate his grandfather Birthday, Kim Il-sung, the founder of North Korea, which is the biggest event in the North Korea. The younger Kim skipped the event for the first time since he became leader.
According to state media, North Korea's leader Kim Jong-un appeared publicly for the first time in nearly three weeks amid a report that he was critically ill after heart surgery.
Reporting on North Korea is difficult, and COVID-19 makes it harder to gather facts and details because North Korea is cut off from the rest of the world.There were reports in past which was not correct and spread like rumors everywhere.In 1986 it was alleged that Kim Il-song had a heart attack-although it turned out to be a fake news.
Common North Koreans do whisper about their leaders because of mobile technology, but they will face consequences if information about Kim Jong Un or anyone close to him is leaked.
Only the State of North Korea can confirm or deny whether the information circulating is accurate or not.