International Nurses Day 12th May 2023 Theme- Our Nurses. Our Future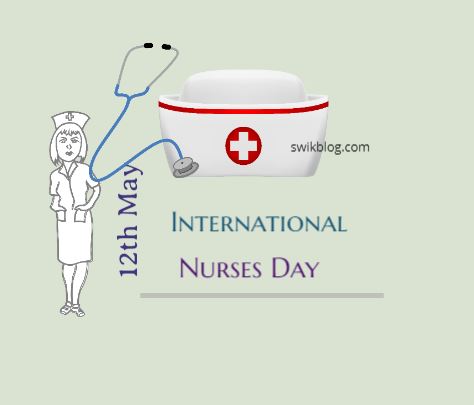 International Nurses Day is an international event celebrated around the world on 12th May as the birth anniversary of Florence Nightingale's and also to mark the contribution of nurses towards our society. The event of International Nurses Day was established by the International Council of Nurses in 1974 to highlight the important role of nurses in health care.
Also, this year it will be the 201st anniversary of Nightingale's birth the International Council of Nurses is planning a wide range of activities to promote the importance of Nurses in our healthcare.
Theme of International Nurses Day 2023
This year the theme of International Nurses Day 2023 is Our Nurses. Our Future
The International Council of Nurses (ICN) has recently revealed the theme for International Nurses Day (IND) 2023, which will be "Our Nurses. Our Future." In addition to announcing the theme, ICN also launched a new IND logo to mark the occasion. The theme highlights the crucial role that nurses play in shaping the future of healthcare, and the logo serves as a symbol of appreciation for the invaluable contributions that nurses make to society. With this year's theme, ICN aims to raise awareness about the importance of investing in the nursing profession and supporting nurses worldwide
The theme "Our Nurses. Our Future." for International Nurses Day 2023, emphasizes the vision that ICN has for the future of nursing. This vision aims to address the global health challenges that exist today and to improve healthcare outcomes for people worldwide. In light of the lessons learned from the COVID-19 pandemic, ICN highlights the need to prioritize the protection, respect, and value of nurses. This requires actions that go beyond words and into meaningful and sustained support for nurses worldwide. By working together to realize this vision, we can ensure that nursing continues to play a critical role in building a healthier and more equitable world for all.
Nurses must be properly supported with necessary protective equipment with proper testing and physical and mental assistance so that they can take care of themselves and for the patients.
Who was Florence Nightingale?
Florence Nightingale was a British nurse, born on 12th May in1820 in Florence (Italy). She was known as the fundamental philosopher of modern nursing, also she was always known as Lady with the Lamp.
Importance of International Nurses Day
International Nurses Day emphasizes that health care workers plays an important role in which nurses make an invaluable contribution to public health around the world. Nurses deserve to be involved with public policies because of their uniqueness in dealing with patients from birth to death.
Nursing is the largest healthcare profession and also the key factor in achieving the Sustainable Development Goal. Nurses are provided with multiple training programs to protect patients' health and well-being. International Nurses Day is celebrated across the world which awakes the recognition of the profession of the nursing industry as well as its contribution to the health care system.
Key Facts
About 50% workforce of global health is constituted by nurses and midwives.
There is a global scarcity of health workers, also South-East Asia and Africa have become the major countries with shortages of nurses and midwives.
In health promotion, disease prevention including primary and community care, and emergency care, nurses play a vital role.
Nurses and midwifes are the key to achieve Universal Health Coverage.
The world will need an additional 9 million nurses and midwives by 2030 to reach Sustainable Development Goal 3 on health and healthy living.
Swikriti Dandotia