Theme of World Consumer Rights Day 15th March 2023- Empowering Consumers Through Clean Energy Transitions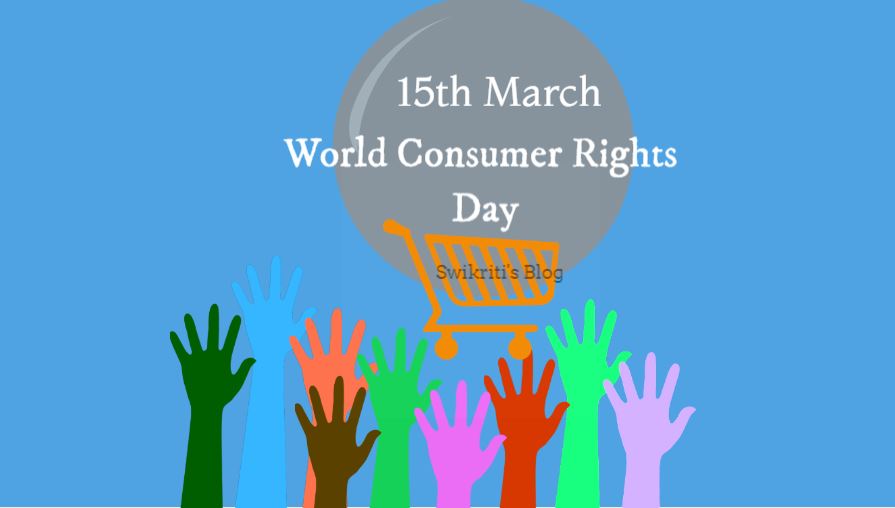 World Consumer Rights Day marks the consumer movement celebrated annually on the 15th of March with an aim to spread global awareness about the needs and rights of the consumer. It is an opportunity to celebrate the day to demand respect for each other and protect the rights of all consumers as well as to protest against market abuses and social injustices that undermine those rights.
World Consumer Rights Day was inspired by John F Kennedy, who was the first leader sent a special message on 15 March 1962 to the US Congress in which he formally discussed consumer rights concerns. In 1983, it was first marked by the consumer revolution and now mobilizes every year because of important issues and campaigns.
World Consumer Rights Day 2023 Theme-
This year the theme of World Consumer Rights Day 2023 is –  Empowering Consumers Through Clean Energy Transitions
In order to ensure a fair transition in the energy sector, international leaders at COP27 in Egypt will concentrate their efforts today. WCRD 2023's theme, Empowering Consumers Through Clean Energy Transitions, is what we are happy to announce in support of this. They have a crucial role to play in ensuring a just transition for consumers as the energy sector drastically changes in response to supply and climate challenges and during the worst cost of living crisis in a generation.
World Consumer Rights Day will start the first ever worldwide conversation about the importance of putting consumer rights at the center of long-term change in today's quickly evolving marketplace.
Consumers are becoming more concerned with plastic pollution and are even taking steps to reduce it. Despite the increased use of single-use plastic during the pandemic, a global study in 2019 found that consumers had a strong response to plastic waste (with 82 percent of respondents using reusable cleaning utensils instead of single-use plastic alternatives, 72 percent bringing reusable shopping bags, and 62 percent using refillable drinking bottles) – and despite the increased use of single-use plastic during the pandemic, 55 percent of consumers gloat over it.
Logo of Consumer International

We have to think about how we create and consume goods and services to protect the planet and provide equal social conditions for present and future generations. The goal of this year's theme about sustainable consumption is to increase the efficiency of a resource, trade fair while helping to reduce poverty and enabling everyone with access to food, water, energy, medicine etc. to enjoy a good quality of life.
Nowadays, the demand for sustainable products is increasing day by day and especially in younger consumers. A global study showed that 81% of consumers strongly felt that businesses would contribute to improving the environment. But at the same time, some studies show the actual purchase of sustainable products in the range of 20-30%. Overall, sustainability is not an easy option for consumers yet it requires effort on their part to explore or identify the right purchase, change behavior, or pay more.
Swikriti Dandotia