Global Wind Day 15th June 2023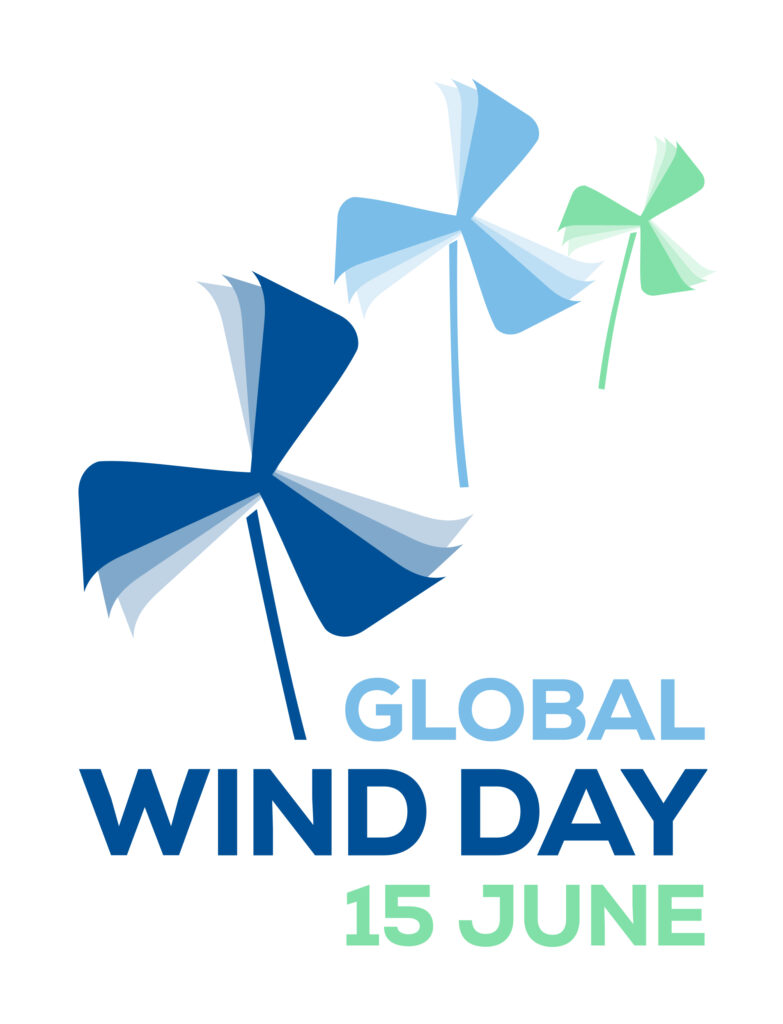 Global Wind Day or World Wind Day is an annual event held on June 15 that aims to raise public awareness of the benefits of wind energy. The event is held to highlight the importance of wind power in addressing climate change and reducing greenhouse gas emissions—while also advancing sustainable energy solutions.
World Wind Day is a chance to inform and involve the public, decision-makers, and business experts on the benefits of wind energy. It aims to encourage debate, disseminate knowledge, and highlight the most recent advancements in wind power technology and its applications.
Wind Europe and GWEC are the organizers of Global Wind Day. On this day, wind energy is honored, knowledge is shared, and both adults and children learn about wind energy's potential to transform the world. With over $100 billion invested in 2015, wind energy is now a developed and widely used technology and one of the industrial areas with the fastest growth rates worldwide.
In the EU alone, the wind industry erected more power plants last year than both the gas and coal industries put together, totaling enough installed capacity to supply 15% of the region's electricity needs, or enough to power 87 million homes.
Let's explore the significance of Global Wind Day and why this renewable energy source holds the key to a cleaner, greener planet.
Harnessing Clean Energy
In the race to generate clean, sustainable power, wind energy has emerged as the most viable option. Since wind energy doesn't emit any hazardous gases, unlike fossil fuels, it dramatically lowers greenhouse gas emissions and air pollution. Global Wind Day provides a venue to highlight the significant advancements made in capturing wind energy and its potential to change the way we produce energy.
Fostering Sustainable Development
The power of wind energy to promote sustainable development is one of its main advantages. By generating employment, luring capital, and advancing technology, wind farms have the potential to boost regional economies. On Global Wind Day, we recognize the beneficial effects of wind energy on regional communities, providing them with new chances for sustainable development.
Mitigating Climate Change
There has never been such an urgent need to tackle climate change. Since wind energy is a sustainable resource that can help lessen reliance on fossil fuels, it is crucial in this conflict. Wind energy contributes to reducing greenhouse gas emissions and fending off the catastrophic repercussions of climate change by producing clean electricity. The importance of wind energy in ensuring a sustainable, low-carbon future is highlighted on Global Wind Day.
Advancements in Wind Technology
Technology for wind turbines has significantly improved over time, increasing the effectiveness and affordability of wind energy. A forum is provided by Global Wind Day to highlight these developments, which range from more powerful and massive turbines to ground-breaking work in grid integration and storage. It is a day to honor the inventiveness and development of the wind sector and to encourage additional investment and innovation.
Educating and Engaging
Global Wind Day aims to inform and involve the public in addition to honoring accomplishments. Around the world, public relations efforts, educational initiatives, and neighborhood gatherings are held to raise awareness of the potential and advantages of wind energy. Global Wind Day encourages people to embrace renewable energy and help create a sustainable future by increasing communication and understanding.
Swikriti Dandotia