Austria National Day 2020
Every year 26th October is marked as the National Day of Austria as an independent and sovereign state and relates to the political development after World War II. It is also celebrated to commemorates the declaration of neutrality enacted on 26th October 1955.
The name Austria is derived from a Germanic word which means the eastern realm. Austria is a neutral country and also the only continental European Union nation which is not a member of NATO (the North Atlantic Treaty Organization).
History of Austria
On 26th October 1955, the Austrian Parliament declares the country permanent neutral by the declaration of neutrality. After the end of World War, Austria was occupied by different allied forces – Soviet Union, United States, Great Britain, and France which divided the country into four zones between 1945 and 1955. After that, the capital of Vienna was also divided into four with the historic central district administered by the "Allied Control Council."
The negotiation over the State Treaty put an end to the occupation which finally concluded in May 1955. On 15 May 1955, the Austrian State Treaty was signed in Vienna's Schloss Belvedere and entered into the force on July 27,1955. On 25th October 1955 finally, the foreign troops left Austria.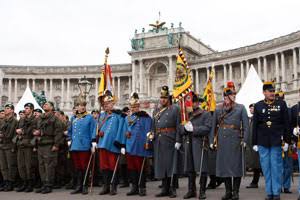 How the Austrian National Day is Celebrated.
Every year Austria National Day is celebrated by the Federal Government with the series of event in Vienna
—-The Federal Defence Minister and Federal President attends the grand celebration at Heldenplatz.
—-A style speech on TV to address population by the Federal President
—-A festive meeting with the Council of Ministers.
—-The oath was taken by the new recruits of the Austrian Armed Force.
On this day, Austrian citizens can visit any federal museum for free also, the Federal Chancellery opens their doors for the day. Marches for fitness are also organized to raise awareness about the benefits of exercise and fitness.
Some key Facts about Austria
–>The Austrian Flag is one of the oldest National Flag. According to the legend, the Austria Flag was invented by Duke Leopold V of Austria as a result of his fighting during the siege of Acre (1189-1191). The Austria Flag has three stripes "Red, White, and Red". It was officially adopted as the National Flag in 1918.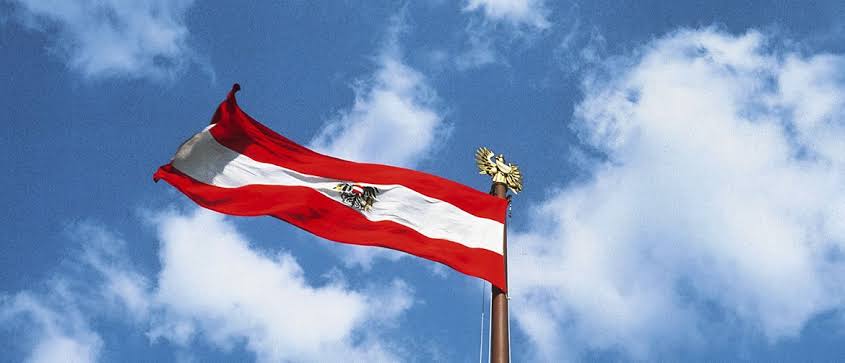 –>Around 62% of the land area of Austria is covered by the Austrian Alps.
–>The Vienna has one of the oldest zoos in the world Tiergarten Schonbrunnor or Vienna Zoo which was founded as an imperial menagerie in 1752.
–>Vienna is the Austria primate city and about the one-fourth population of Austria lives in Vienna.
–>The sewing machine was invented by Austrian Joseph madersperger.
–> This year Austrian Peter Handke receives the Noble Prize for Literature.
–>The postcards were first used in Austria.
–>Austria is known is the beauty of mountain railways and trains.
What we can do on Austrian National Day
We can generate awareness about the Austrian National Day through the Social media platform using these hashtags #AustrianNationalDay, #FreedomforAustria
Swikriti Dandotia