International Day of Conscience 5th April 2023 -History and Significance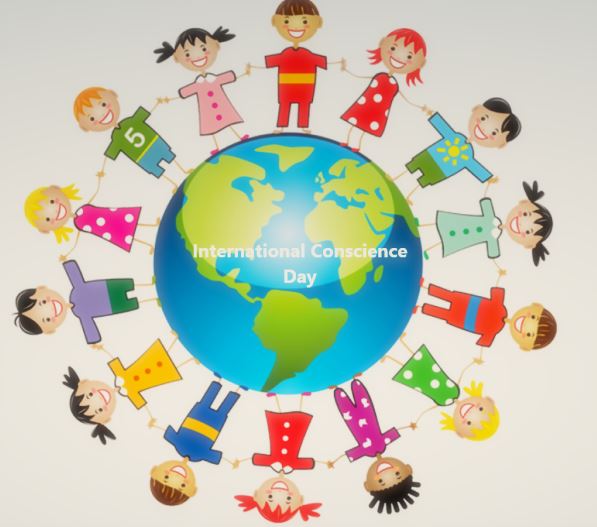 The adoption of 5th April, as International Conscience Day, is an instrument that mobilizes the daily efforts of the international community to foster peace, tolerance, inclusion and understanding in order to create a prosperous world based on peace, solidarity and harmony.
The International Organization, in order to encourage the development of a culture of peace of love and conscience in accordance with the culture of their local and regional communities, called on all Member States, institutions of the United Nations framework, other international and regional organisations, private sector and civil society to observe this day appropriately.
To save future generations from the devastation of war, the United Nations must transform to a culture of peace, which consists of values, attitudes, and behaviors that reflect and inspire social interaction and sharing based on the principles of freedom, justice, and democracy, all human rights, tolerance, and solidarity, and that reject violence and strive to prevent conflicts.
In response to culture and other appropriate local circumstances or customs, the General Assembly invited all the Member States, organizations in the UN and other international and regional organizations, as well as private sector and civil society, including the organizations of the non-governmental organizations and individuals to establish a culture of peace with loving conscience, n
In order to ensure peace and sustainable growth, the United Nations encouraged all the Member States to continue to promote a culture of peace with love and understanding, including working with local communities, providing services and promoting amnesty and compassion amongst people.
The United Nations adopted, on 5 April each year as an International Day of Conscience, a draft resolution submitted by the Kingdom of Bahrain. Prince Khalifa bin Salman Al Khalifa initiated this admirable plan, which will inspire the international community to settle disputes peacefully. Prince Sheik Khalifa bin Salman Al Khalifa, Bahrain's Prime Minister, on the UN declaration of 5 April as the International Consciousness Day shared an message"This day will be a modern, positive, daily and consistent way to mobilize the initiative of the international community in favor of peace for people's security and the achievement of sustainable development objectives."
Dr. Hong, Tao-Tze, President of the World Peace & Love Federation, initiated an international campaign on 5 February 2019 to support the International Consciousness Day, which had at that time been proclaimed at the UN Headquarters in New York.
Swikriti Dandotia