Malala Day 12th July 2022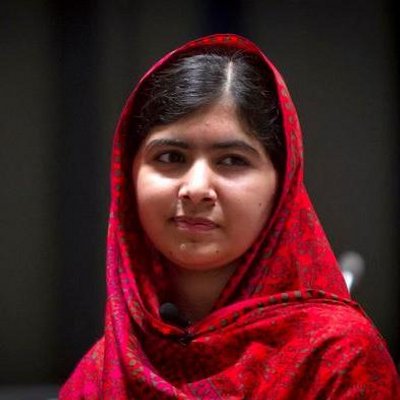 Every year on 12th July Malala Day is celebrated to commemorate the rights of women and girls all over the world. It is a day to honor young women who have been a prominent activist in her early teen for women and girl education.
Who is Malala Yousafzai?
Malala Yousafzai was born on 12th July 1997 in Pakistan, she is a Pakistani activist for women's rights in education since 2008. She became the youngest person to receive the Noble Prize at the age of 17 in 2014. On October 9, 2012, Malala Yousafzai was shot on the head by the Taliban gunman while traveling from school to home after she publicly promoting the education of girls.
Following the Taliban 's attack, an undeterred Malala quickly returned to the arena, ferociously in her beliefs, and continued to fight for equal rights. She founded the 'Malala Fund' based in Birmingham, a non-profit organization that supports girls in their education. She co-authored an international bestseller book entitled, "I am Malala."
What is Malala Day?
Malala Day is celebrated in the honor of a young women activist who is popular women education activist since her early teens. On 12th July 2013, Malala Yousafzai made an impassionate speech on the gender equality in the United Nations headquarter. Her speech was so powerful that she got a standing ovation from all the delegates and soon after that the United Nation declared 12th July as the Malala Day. 12th of July is the birthdate of Malala Yousafzai.
Malala is the voice of other women who are unable to hear She spoke out on account of all dreamers pursuing an education of excellence irrespective of color, religion, gender, family income or place. The right to a quality education should be upheld for every child. For many people Malala 's enthusiasm for education drives the fight for higher education. All can take the benefit from the urge to fight and stand by the 16-year-old.
Now she is studying Philosophy, Politics, and Economics at the University of Oxford. She traveled to many countries to meet the needy, conflict, marriage to children, and inequality between the gender to go to school. The Malala Fund aims to get their voices can be known globally, like mine.
In fact, where young girls view Malala it as a role model of using education as a means for a better future, Malala continues to inspire women and children worldwide as a bright light of heroism, optimism and activist of basic human rights.
Swikriti Dandotia