What Can Podcast Marketing Services Do for You?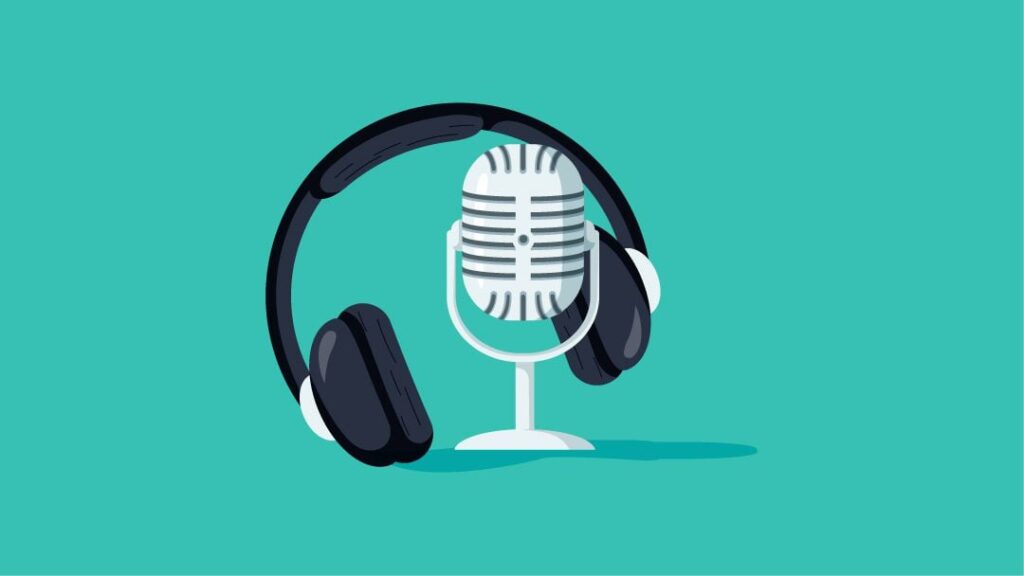 Marketing services for your podcast can be an important service if you're looking to grow your audience. It's hard to deliver high-quality content while marketing your business at the same time. However, a marketing service helps you create a solid marketing strategy for your podcast and your business.
What Is a Podcast Marketing Service?
A podcast marketing service essentially helps podcasters build their audience and monetize their show. They do this by attracting sponsors and finding ways to advertise the podcast.
What Are the Four P's of Podcast Marketing?
Marketing for podcasts focuses on what is called the four P's. These are: product, price, place, and promotion. Although marketing companies use these to market businesses, in general, the same principles can be applied to marketing a podcast.
Product: The product is, of course, your podcast. This includes the content, the format, how you present it, and any hosts. Before marketing services can promote your product, the product has to be interesting and compelling to listeners.
Price: There are two ways a marketing service can monetize your podcast. They can bring in sponsors to advertise within the content. Or, they can suggest a subscription fee for listeners.
Place: The place is the various distribution platforms, such as Spotify.
Promotion: How will marketing services promote your podcast? And where is your target audience most likely to see those advertisements? This is the kind of research that an experienced marketing service does.
What Benefits Can Marketing Services Offer a Podcast?
You can upload your podcast to your personal website or blog. However, it can be challenging to find a wider audience as well as sponsors if very few people are aware of your website. Podcast marketing services offer a variety of benefits.
A podcast marketing service can find a way to tap into an audience. Podcasts have become increasingly popular, which means there probably is an audience for your show. Although it may be difficult for you to find new customers on your own, an experienced marketing service can bring in new customers through advertisements.
If you're creating content for your podcast weekly or even daily, you and your team may not have the time or energy to devote to marketing. A great marketing service can help build your brand by creating logos and catchy advertisements for social media.
Monetizing your podcast is difficult, but a professional marketing service can bring you sponsors and help you earn revenue. Your goal should be to create consistently good content; the marketing services' goal is to create consistent advertising.
Another benefit of working with a marketing service when you have a podcast is it can help improve your business's search engine optimization (SEO). By using keywords on your website, marketing services can increase your visibility online. This is fundamental if you want to attract new customers.
What Services Does a Podcasting Marketing Service Offer?
Marketing services for podcasts can help you with several services. These include:
Targeting your Audience: Marketing services will help identify your target audience and find out their interests and their needs. Once your audience has been identified, you can create content that resonates with them.
Distribution: If you have a great podcast but don't know where to distribute it, marketing services can help distribute your show on different platforms, such as Spotify or Apple Podcasts. You'll also get exposure through social media and traditional advertising venues.
Monetization: Another huge service that marketing services offer is connecting podcasts with potential advertisers. This is one of the ways that podcasters can monetize their content.
Analytics: Marketing services devote a lot of time to studying details about your podcast, such as engagement rates, listening habits, and demographics. This data can then be used to strengthen your podcast or identify its weaknesses.
Conclusion
Podcast marketing services offer a range of benefits for businesses and individuals looking to expand their reach and engagement through audio content. These services can help with everything from podcast creation and production to promotion and monetization. By leveraging the expertise and resources of a podcast marketing service, you can save time, increase your audience, and generate more leads and revenue. Whether you're a small business owner, content creator, or marketer, podcasting is a powerful medium that can help you connect with your target audience and achieve your goals.