World Tourism Day 27th September 2023 Theme
---
UNWTO – United Nations World Tourism Organization started a celebration of World Tourism Day in the year 1980 which is celebrated every year on 27th September. This Day is considered a big landmark for Global Tourism and to make them aware of the significant role of Tourism.
The Sustainable Development Goals (SDGs) in particular, Goals 1 (no poverty), 5 – gender equality, 8 (decent work and economic growth) and 10 (reduce inequalities)- are identified as a pillar of tourism .
UNWTO, a specialized agency of the United Nations focused on sustainable and responsible tourism, is encouraging tourism around the world to strive for inclusion and growth. UNWTO ensures that all members of the sector, including communities, minorities, youth, and others who would otherwise be left behind, have a role in its development.
Theme of World Tourism Day 2023
This year the theme of World Tourism Day 2023 is- Tourism and Green Investment
As per UNWTO document the purposed theme for World Tourism Day 2023 is Tourism and Green Investment and the host country for the celebration of World Tourism Day is proposed to be (Marrakesh, Morocco) which will be decided on the 24th session of General Assembly.
Humans have an insatiable need to travel and explore, which is why tourism must be accessible to everybody. The numerous social and economic benefits that tourism provides must also be accessible to everybody.
Tourism supports rural communities' conservation efforts, including those preserving endangered species, ancient customs, and foods, to preserve their unique natural and cultural heritage.
Every Year United Nations World Tourism Organization decides the theme and host country for World tourism day which draws attention towards tourism.
The official celebration will not be hosted for the first time in the 40-year history of the World Tourism Day by a single Member State of the United Nations agency. The countries of the Mercosur bloc are instead being jointly used as hosts (Argentina , Brazil, Paraguay and Uruguay, joining Chile to observer status). This co-hosting agreement is an example of the spirit that UNWTO recognizes as indispensable for the recovery of international solidarity that is characterized by tourism.
Impact of COVID-19 on Tourism
COVID-19 will cost the global economy $4 trillion due to its impact on tourism. The developing world will be among the hardest hit. One out of every 10 persons on the planet works in tourism. 100-120 million direct tourism jobs are at stake as a result of the pandemic.
While foreign tourism is still expected to arrive before domestic tourism, UNWTO predicts that local tourism will return first. If properly managed, this might be beneficial to rural populations. The uneven distribution of vaccines exacerbates the economic blow to developing countries from tourism, which might account for up to 60% of global GDP losses.
How tourism provides employment?
Travel and tourism provide employment to nearly 300 million people in the world either directly or indirectly. It's almost equal to 1 out of 10 jobs in the world provided by the Tourism sector. It provides equal opportunities for men and women with less training to gain a job in this sector. The skill required in tourism is not like you have to learn advanced technology, Even you are not highly educated just with a simple formal training you can get a decent job.
Some top careers opportunities in Travel and tourism are Travel Agent, Hotel Manager, SPA Manager, Tour Operator, Event Organizer, Tour Guide, Executive Chef, PR Manager, etc.
Do you know around 40% of People in small nations like Maldives, Bhutan, Seychelles, Cape Verde, Cambodia earn their livelihoods from the Travel and Tourism Sector.
UNWTO has created a platform "Tourism for SDGs" which means Sustainable development goals. The tourism sector can contribute a lot to achieve these SDGs. It comprises of 17 goals approved by the United Nations to improve the lives of future generation sustainably.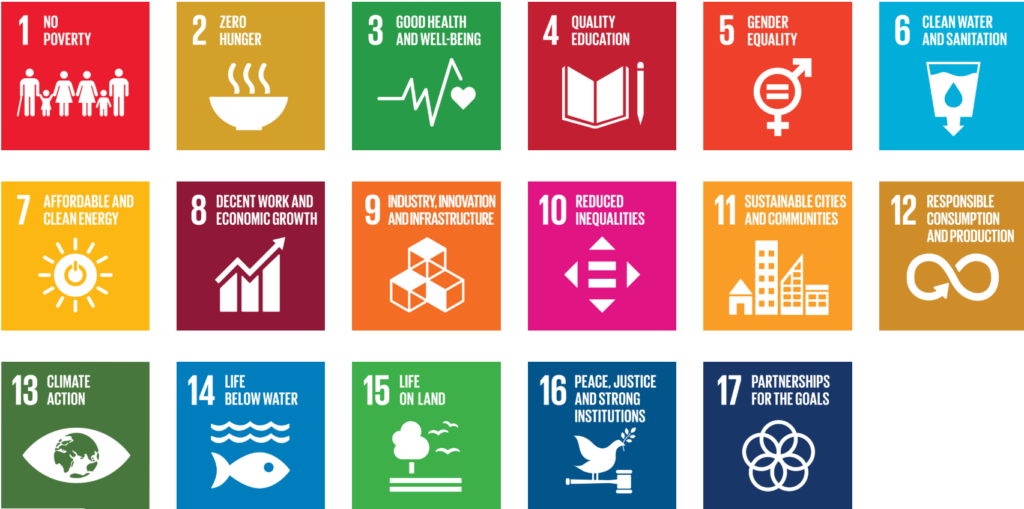 Through this platform you can perform the following activities:
Upload your ideas and research.
Engage discuss and collaborate with other users.
Share content related to Tourism and Sustainable development.
How can this platform "Tourism for SDGs" Benefits:
It can increase competitiveness within tourism to achieve sustainability .
Create better tourism policies.
Strengthen partnership and better resource allocations.
Raise awareness about responsible tourism and putting the planet first.
Motive of World Tourism Day
The main objective of world tourism day is to spread awareness among the international community on the importance of tourism in order to strengthen social, cultural and economic values. On this World Tourism Day, the Secretary-General of UNWTO said that- "whenever you travel, wherever you travel just remember to respect nature, your culture, and your host"

When and who started World Tourism Day?
During 1979, the general assembly of United Nation World Tourism Organization(UNWTO) decided to establish World Tourism Day on every 27 September and from 1980 they started to celebrate World Tourism Day. In 1970, 27 September was chosen by UNWTO to adopt Statutes which is considered as a milestone in Global Tourism.
Tourism in India
In India, every tourist is treated as a God "ATITHI DEVO BHAVA" similarly when we Indians visit other countries we carry with us the values of our Indian Culture. People from all over the world come to discover the beauty of INCREDIBLE INDIA.
India is a vast diverse topography starting from Himalayan Mountains to Indian Ocean coastline covering all historical and Natural heritages which attracts tourist from all over the world to visit India Once.
The world is a book and those who don't travel reads only one page!
"Life is a journey,
The more you travel,
The more you learn & gain experience."
So Keep Travelling, Keep Learning, Keep Living.