What is Data Cleansing and its Importance?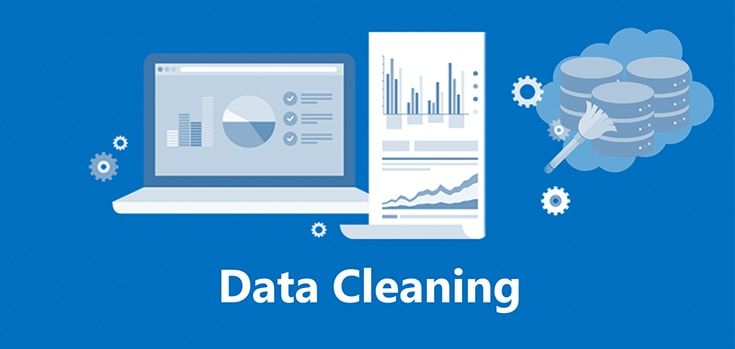 Today, every business depends on data, and the quality of information stored in your database is the foundation of any company. The database consists of a lot of information about customers and prospects accumulated and assembled by the business over a period of time. And that is why data cleansing is a critical part of any business' data management system. 
What is Data Cleansing?
Data cleansing is a process in which the data is reviewed to eliminate or update information that is insufficient, inaccurate, improperly formatted, duplicate, or non-relevant records within a database. This is done to ensure organizations have appropriate information that supports various business functions.
Importance of Data Cleansing
The regular and continuous monitoring of data has wide-reaching benefits across an organization. Here are some benefits of data cleansing that help a company improve its database.
Organized Data that Performs Well across Different Channels
In data cleansing, the database is well-formatted and structured, which can be circulated anywhere in the organization across different platforms. Furthermore, it clears the path for the successful management of a multichannel database that is consistent, accurate, and easily accessible.
Reduce the Costs of Errors and Bad Data
When data cleansing is implemented in any organization, the costs that arise when teams are busy processing errors, fixing data, or troubleshooting are minimized to a great extent. In short, it saves time, effort, and money which are the company's assets.
Increase Productivity
Data quality is enhanced when data cleansing is a part of the organization, just like other business functions. Businesses are left with the highest quality information when inefficient data is eliminated or updated. This gives business teams a chance to focus on essential aspects of their business, such as sales, marketing, etc., rather than browsing through irrelevant and incorrect data.
What are Data Cleansing Services, and Which is the Best?
Data cleansing services are experts who help you identify errors and cleanse your business records with efficient tools by assessing the content and quality of your existing data. The best data cleansing services are provided by Dun & Bradstreet through its exceptional interface, D&B Optimizer.
D&B Optimizer gives your business direct access to real-time, quality data. This aids your company in eliminating manual efforts of data entry. Further, it continuously checks data hygiene to eradicate inconsistency and inaccurate data. Learn more about their interface by visiting their website.
Final Thoughts
If you are authorized to manage business data, don't neglect data cleansing. Maintaining consistent data and gathering accurate information should be a part of the daily business chores. And if you require professional assistance, there are several data cleansing services offered by top institutions, such as Dun & Bradstreet, that will help boost the quality of your database.
Once the data cleansing process is carried out regularly, your business can confidently put its best foot forward using the accurate and reliable data for deep operational insights, decision making, and so on.