Inspiring Stories of Children who won the National Bravery Award 2019
Read : Inspiring Stories of Children who received Bal Shakti award 2020 for Act of Bravery
Every year on the occasion of Republic Day Children who are below 16 years of age is rewarded with National Bravery Awards for their "Act of Bravery against all Odds". Indian Govt. and Indian Council for Child Welfare give this Award to the selected Children
Also Read: Winners of Rashtriya Bal Shakti Puraskar 2020
But this time the Central Indian Govt. has disassociated itself from the National Bravery Award because NGO (ICCW) came under the scanner by Delhi High court over financial integrity. Due to which kids that are awarded by NGO will not be able to participate in Republic Day Parade
Let's read the stories of such Bravehearts who are awarded for their courage, ability to remain calm and take quick, sensible action.
Guru Himapriya
Guru Himapriya, 8-year-old daughter of Havildar, rescued her mother and herself from a terrorist attack on the Sunjuwan Army Camp in Jammu on 10 February 2018. Guru Himapriya and her mother were captured by terrorists, but she was courageous and smart enough to persuade the terrorist to let her go with her mother for medical help.
Soumya Dip Jana
Soumya Dip Jana is a 13-year-old boy from Jammu who bravely rescued his mother and sister from the same terrorist attack on the Sunjuwan Army by taking them to a safe room. Soumya Dip has blocked the main door to prevent a terrorist from entering a room. The sad part, though, is that he suffered multiple injuries from the granite attack.. After the attack, he was in a coma for 3 months and still his left part is paralyzed although his family is very much proud of him.
Must Read: Kashmiri Kangri and its Cultural Importance
Late Nitisha Negi
Nitisha was a 15-year-old girl from Delhi who had lost her life by saving her sister from drowning. She was in Australia for the soccer tournament when this incident happened, and she showed her courage and went out to rescue her friend while losing her own life. She is one of the nominees for her bravery.
Camelia Kathy Kharbyngar
A 12-year-old girl from Meghalaya rescued her mentally elder brother by getting him out of their house safely which was on fire.
Setu Malik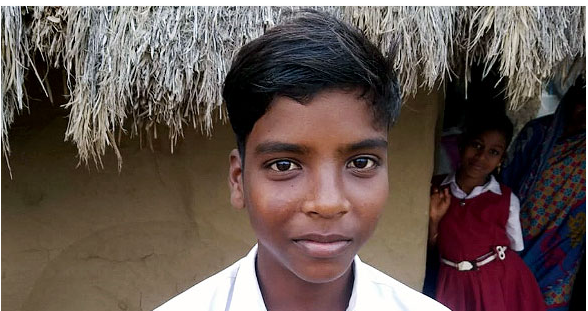 Setu is a 15-year-old boy from the state Odisha district kendrapada who saved his uncle Vinod Malik's life from the crocodile attack on 20th Feb 2018. The Brave Setu hit the crocodile head by a bamboo stick. At the time of the incident, he was near the lake and as soon as he saw the crocodile attacking his uncle he went to the lake and saved his uncle's life.
Kanti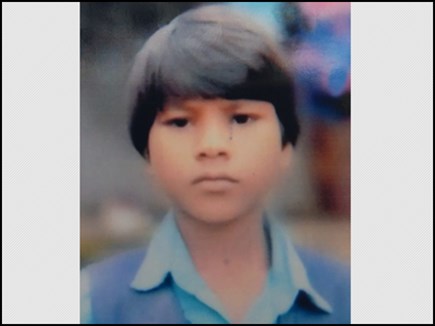 Just a 7-year-old girl from the mohanpur village of Chhattisgarh saved the life of her 3-year-old younger sister from the group of wild elephants. On 17th July a group of elephants entered her village and started destroying fields and huts of villagers. Due to fear of attack from elephant family members of Kanti left their hut but they forgot to carry their 3-year-old younger daughter, nobody dares to go back because of elephants but suddenly her elder sister Kanti showed the courage and went back to the hut to save and bring her sister back.
Hritik Sahu, Jhagendra Sahu, and Shrikant Ganjir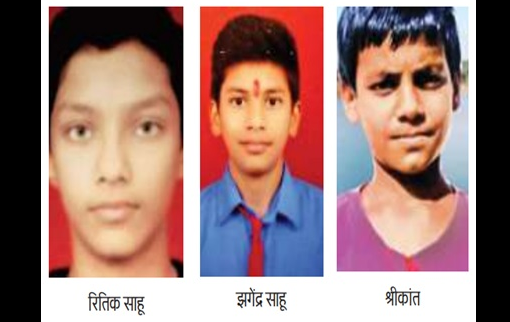 All these three children from Chhattisgarh will get bravery awards this year by saving the life of their fellow friends from drowning into the river.
Similarly, Shrikant Ganjir saved the life of his friend during the "Murti Visarjan" in the lake. Though everyone has a different story, Hritik and Jhagendra don't know how to swim but they jumped into the river to save the life of one of their friends. After struggling in a river they somehow manage to save one of their friends alive.
Wahengbam Lamnganba Singh
A 15-year-old boy from the remote village of Manipur will be receiving National Bravery award for saving his two and half-year-old cousin brother from drowning in a pond.
Divyansh Singh
A 14-year-old boy from Lucknow saves his 5yr old younger sister from the attack of Bull on 31st Jan 2018. While returning home from the school Bus stop, a giant bull attacked on her sister but Divyansh gathered his courage in front of the bull and he started beating bull with school bag until her sister got rescued.

Swikriti Dandotia