World Water Day 22nd March 2023 Theme- Accelerating Change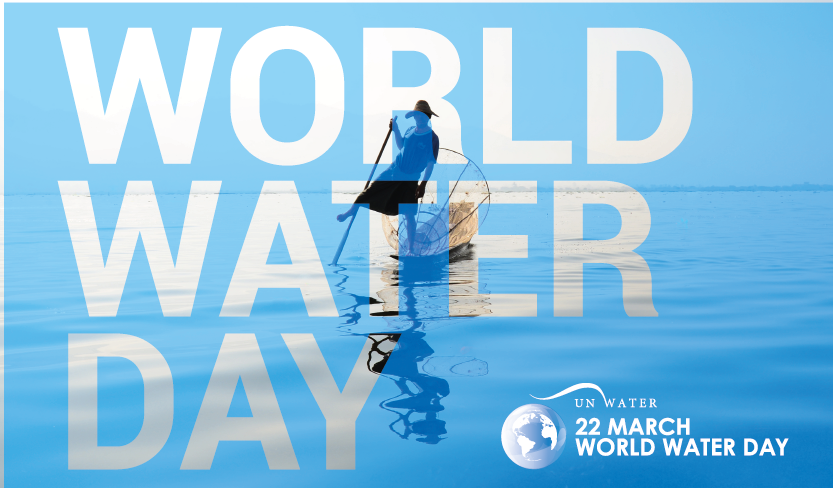 World Water Day is an annual international observance day celebrated every 22nd of March to focus on the importance of freshwater. In 1993 the first World Water Day was designated by the United Nations. This day is celebrated by many countries around the world to handle and tackle every problem of water by saving and protecting it for future use.
World Water Day is an opportunity to learn more about the issues of water and take action for making a difference which includes water pollution, water scarcity, lack of sanitation, inadequate water supply, and the major issue of climate change. This day shows light on the inequality access to WASH services which is the important need to assure the Human right to water and sanitation.
Why should we care about the global water crisis?
On Earth, nothing is more important than water for life. But there's a global water crisis from Cape Town, Flint, Michigan, to rural sub-Saharan Africa and Asia. People have difficulty accessing the volume and quality of water they need to drink, cook, bathe, wash their hands and grow their food.
Globally, 844 million people lack access to clean water. For years, families and communities are trapped in poverty without safe, easily accessible water. Kids drop out of school, and parents struggle to make a living. Clean water access changes everything; it is a stepping-stone to growth.
Each year a World Water Development Report is released which helps to formulate and implement sustainable water policies. The sustainable report is coordinated by UNESCO World Water Development Programme (WWAP) on behalf of UN-Water and this report will decide the annual theme of World Water Day.
UN-Water is the convener for World Water Day who selects the annual theme every year for World Water Day with UN organizations consultation. They share an interest and focus on the year's theme.
Theme of World Water Day 2023
This year the theme of World Water Day 2023 is Accelerating Change
The theme of the 2023 World Water Day and the World Toilet Day campaign will be "Accelerating Change," the UN-Water Members and Partners decided during the 34th UN-Water Meeting in March 2021. With the interim title "Accelerating Change via Partnerships and Cooperation," the UN World Water Development Report will continue to emphasize partnerships and cooperation.
About half of the world's water supply is provided by groundwater, with 40% of the world's irrigated farmland using groundwater, and the rest used in industry. Preventing ground subsidence and seawater intrusion is one of its primary functions. People who don't have access to clean drinking water often turn to groundwater as a source of respite from the effects of climate change.
The key messages for World Water Day
We cannot afford to wait
Water can help to fight climate change.
Everyone has a role to play in our daily lives.
Facts about world water day
Today, about 1 in 3 people live without drinking safe water.
According to the reports, by 2050 about 5.7 billion people live in the areas where water becomes insufficient for at least a month or year.
90% of the major disaster caused due to extreme weather.
Global energy demand could be increased by up to 25% by 2040 and also water demand is expected to increase by more than 50 %.
Climate-resilient water supply and sanitation could save more than 360,000 infants a year.
When we restrict global warming to 1.5 ° C above pre-industrial levels we will reduce water stress caused by climate up to 50%.
History
World Water Day was first proposed in Agenda 21 during the 1992 United Nations Conference on Environment and Development in Rio De Janerio. In December 1992, the United Nations General Assembly adopted the resolution and each year 22 march was declared World Day of Water. From 1993 every 22nd March World Water Day is celebrated.
Celebrations
World Water Day is celebrated with various events across the world which includes musical, educational, theatrical, and nature activities. There are campaigns going on to raise money for water projects.
FAQ: Frequently Asked Questions
What is the theme of World Water Day 2021?
This year the theme of World Water Day 2021 is "Valuing Water" and the campaign is #Water2Me
How World Water Day is Celebrated?
World Water Day is celebrated with various events across the world which includes musical, educational, theatrical, and nature activities.
Swikriti Dandotia